Hey guys, Jimmy here! Some of you may be familiar with that introduction from the videos on my sim-racing YouTube channel, but if not, don't fret. I'm GTPlanet's newest contributing writer, and before I get started, I want to give you some insight into my journey, what I'm doing, and what you can expect from me here in the future.
So just how on earth did I end up here? Well, one reason – motorsport. Specifically Formula One. Starting with admiring Michael Schumacher's skill and desire to win, to supporting other teams and drivers. The cars of the time were also spectacular; squirming and screaming their way around Silverstone, Spa, and Suzuka.
Modern F1 doesn't hold the same place in my heart, but something else does; endurance racing, or more specifically Le Mans and the WEC. LMP1 may not be in great health now, but that style of racing still excites me. Watching them weave through traffic will always be exhilarating.
It's fair to say that endurance racing has played a huge part in my YouTube channel being where it is today. Even in the early days of my YouTube journey, there are videos of me doing 4-6 hour races in the original rFactor. Now you'll find me doing 6-hour races in iRacing with hybrid LMP1 cars for fun!
My background in sim racing is very much PC-based; rFactor 2, iRacing, Assetto Corsa and RaceRoom being my sims of choice. However, it would be amiss to not mention what kick-started the growth that has continued to this day. That would be the "fault" of the Gran Turismo series.
The Gran Turismo streams are among the most humbling experiences in my life. The support was overwhelming, but it really motivated me to make higher quality content and entertainment. Despite the success of those streams, my heart sits on the PC side. It's an exciting time to be a PC sim racer and I fully intend to drag some of you over to my playground.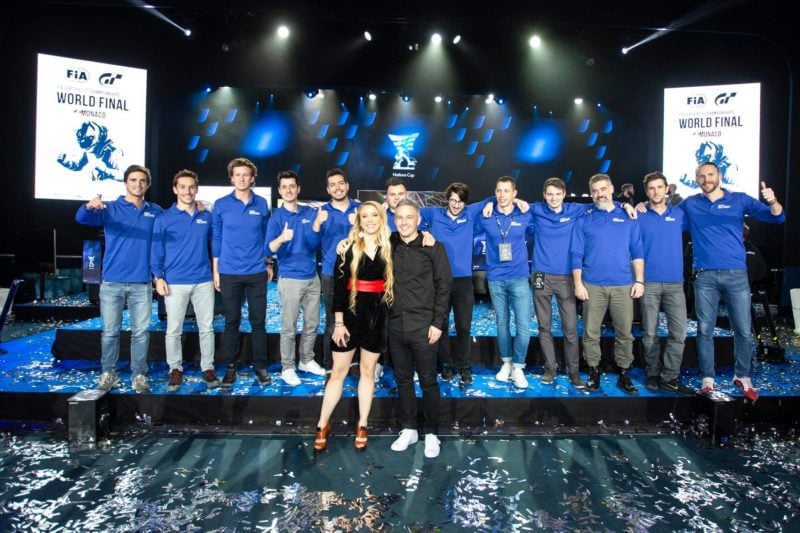 You're probably wondering how I made my way back into the Gran Turismo scene, given that I'd mostly moved racing on the PC. Back in April, I received a Twitter DM asking if I was interested in getting involved in some Gran Turismo commentary. Motorsport commentary is a real passion of mine, so there was no way I could refuse!
Only then did I find out I would be shipped off to the Nurburgring to voice the first World Tour event. From there, Polyphony picked me up to commentate on the Superstar races – another huge honor. Speaking of honors, meeting so many of you at the live events was another. Here's to more chances in the future!
My viewers have given me some incredible opportunities, so I want to keep giving back to them. I'm all too aware that without them I wouldn't be where I am today. Speaking of giving back, I'm truly overjoyed to be part of the GTPlanet family. When I first joined GTP back in 2010, I never envisaged I would be given the opportunity to write here.
I consider this chance to share my thoughts and content with you an honor. I can't wait to really get going — we're going to have a blast!