It's been quite a "dirty" year for the iRacing crew. 2017 started off with the announcement of dirt oval racing, and we learned over the summer that rallycross would also be coming to the service.
It finally arrived earlier this week with the latest iRacing update, giving all subscribers free access to the Volkswagen Beetle GRC and two rallycross tracks located at Daytona International Speedway. Here's a closer look at all the new content:
New Cars
In addition to the free Beetle GRC, the M-Sport Fiesta RS WRC is also available for purchase. You can use a collection of the same real-world liveries the cars wear in the Red Bull Global Rallycross Series, including:
Scott Speed / Oberto Beef Jerky (Beetle)
Steve Arpin / JCB Machines (Fiesta)
Steve Arpin / Loenbro Motorsports (Fiesta)
Cabot Bigham / King Taco (Fiesta)
Cabot Bigham / Bryan Herta Rallysport (Fiesta)
Austin Dyne / Rahal Letterman Lanigan Racing (Fiesta)
Rallycross Tracks
Along with the free tracks at Daytona, new variations have also been included at Iowa Speedway, Lucas Oil Raceway, and Phoenix International Raceway, bringing the total number of rallycross tracks to five.
If you already own any of these tracks, you won't have to purchase the rallycross variation: it will become available to you automatically when you download the latest update.
Daytona International Speedway (Long)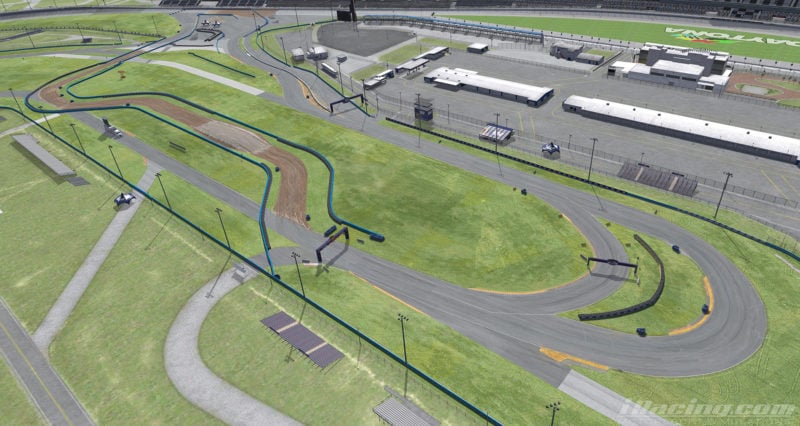 .86 miles / 69% pavement / 31% dirt
Daytona International Speedway (Short)
.71 miles / 75% pavement / 25% dirt
Iowa Speedway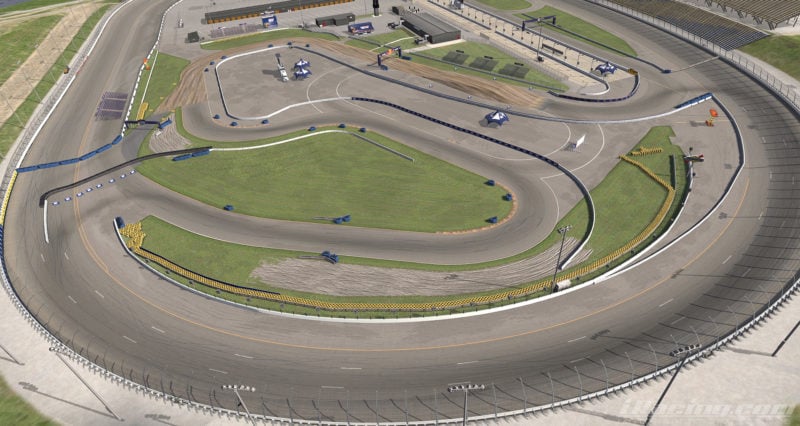 .79 miles / 71% pavement / 29% dirt
Lucas Oil Raceway at Indianapolis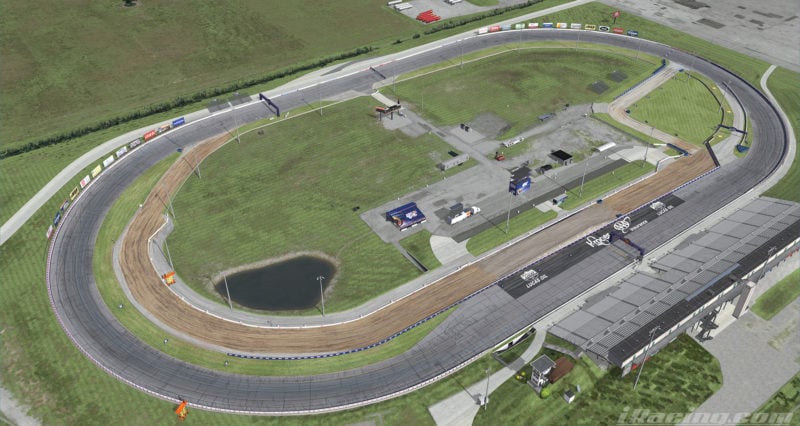 .66 miles / 52% pavement / 48% dirt
Phoenix International Raceway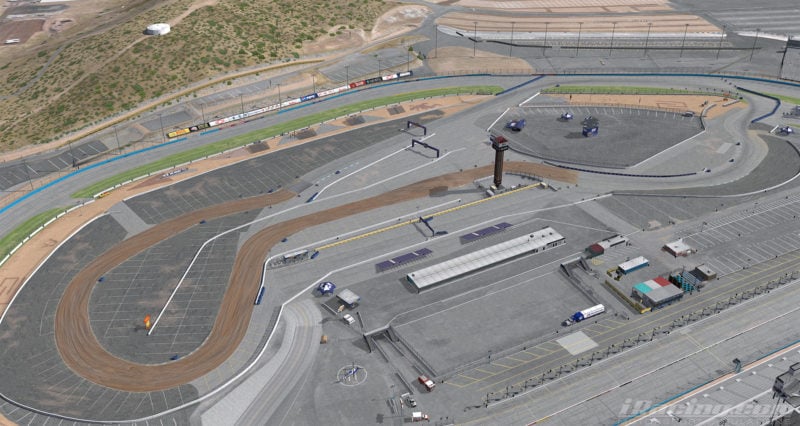 .66 miles // 52% pavement // 48% dirt
Animated NASCAR Pit Crews
Gone are the days of your lone lollipop dude, patiently waiting for your arrival in the pits. If you're driving a NASCAR stock car, he'll be joined by a fully-animated pit crew that you can watch as they service your vehicle.
Knoxville Raceway
Last but not least, dirt oval fans have another new track to enjoy: the "Sprint Car Capital of the World", Knoxville Raceway. The Iowa dirt track is home to the four-day Knoxville Nationals — the premiere sprint car event that includes a million-dollar prize purse and attracts almost 100 of the top sprint car racers from around the world.
Full release notes are available here. As always, head over to our iRacing Forums for more analysis and discussion.
More Posts On...