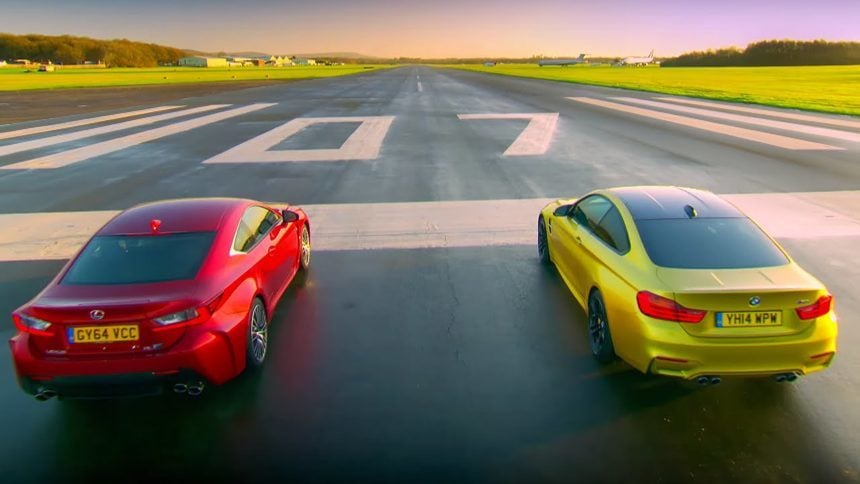 Since 2002 the Top Gear Test Track, at Dunsfold in Surrey, stood among the ranks of tracks like the Nürburgring for benchmark lap times. Now that status is in jeopardy, and Top Gear may also soon find itself homeless.
On March 29 Sajid Javid, the UK's minister responsible for housing, approved a project to build on the airfield. Build what? 1,800 houses, of course.
The threat to Dunsfold is nothing new. In 2016, a similar plan was in place to turn the area into housing, parks, and businesses. It didn't pan out, but that didn't stop developers from trying. Now it's become a reality.
The Top Gear crew won't be the only one this decision affects either. In the area around the airfield, there's a number of businesses that rely on Dunsfold Aerodrome. It's also a popular destination for track day experiences, and it hosts airshows and other aviation and motoring events. The development includes a plan to expand the business park, but existing companies that use the runways will be left high and dry.
Of course the other casualty is the loss of the lap time board. With 16 years' worth of data on the Lotus-designed circuit, it's one of very few places you could compare a Pagani Huayra to a Renault Avantime. It also featured in Gran Turismo 5 and Forza Motorsport, from 4 through 7.
There's no word on when the developers will start the construction project. However, with the summer months fast approaching, it very well might be sooner rather than later. No doubt they'll pay tribute to the heritage of the site by naming the development's streets after planes, racing drivers and memes from the show, like that'll help.
Top Gear has just wrapped up Season 25 so if the development moves ahead at speed, it's something the show will have to deal with in the off-season. The question is though, where to move the track too? There's still plenty of defunct airfields lining the English countryside — The Grand Tour found one after all — but we imagine a number of those are also under consideration of housing developments too.
Even if the team can't find a permanent location, we wouldn't worry about the show's cancellation. While viewer numbers are down, it still pulls in around three million in the UK per episode. It's also a cash cow for the BBC with merchandising and licensing.
Have a favorite Top Gear Test Track moment? Whether it's from the show or the virtual circuit, let us know in the forums!
More Posts On...