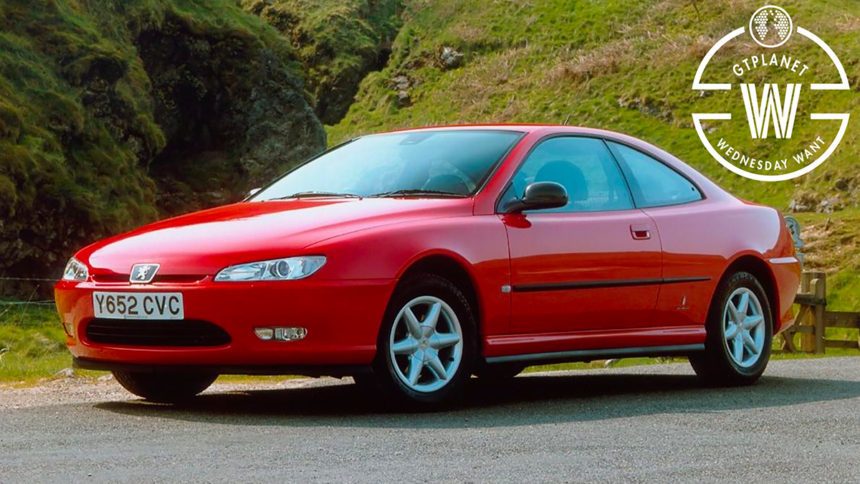 Welcome to Wednesday Want. Each week, our team will pluck a car from our thousands-strong Car Suggestions forum and give it some time in the spotlight. From the weird to the wonderful, we'll be covering the full automotive spectrum. You can check out past Wednesday Want entries right here.
France and Italy are Europe's artists, ruling music, painting, sculpture and even food for centuries. Their talent for style extends to cars too, from Citroen's fabulous Déesse and the elegant Bugatti Type 57 to endless Alfa Romeos, Ferraris and FIATs.
So what would happen if the two collaborated on a car? Well, 1997 revealed all.
Midsize coupes were all the rage in mid-90s Europe. Every brand worth mentioning had one — a two-door based on the underpinnings of a boring, C-segment family car. Sales reps loved them, as they met many company car requirements thanks to the size, seating and engine options.
One story states that FIAT, enjoying a mild renaissance outside of its native Italy, was looking to join the coupe club. Luckily, Pininfarina had just the thing but FIAT wasn't impressed with the rough draft. Instead it used its own design, from the pencil of the young Chris Bangle. That car went on to become the FIAT Coupe, which we featured a few weeks back. Pininfarina offered the rejected design to Peugeot instead.
It's perhaps apocryphal; Peugeot and Pininfarina had a working relationship that extends back to the 403 in the 1950s. The Italians would design and craft the bodies, for the French to build onto the mechanicals. However this would all change with the new car.
The 406 Coupe, as it became known, shared almost nothing with the regular 406 sedan model. Common parts included the floor pan and engine. Everything else was unique to the Coupe – even the interior.
With that in mind, it made no sense to ship cars across Europe, so Pininfarina assembled the 406 Coupe in full. Although all parts bear the Peugeot lion rampant, the very French Coupe is a product of Italy. Pininfarina assembled, painted and trimmed the car, and even performed shakedown tests in its own test track in San Giorgio Canavese. In total the company made more than 107,000 examples.
Peugeot introduced the new coupe, based on its C-segment 406 sedan, at the 1996 Paris Motor Show. Unsurprisingly, it was an instant hit, winning numerous design awards across the motor show circuit.
Perhaps the definitive form of the 406 Coupe is the 3-liter V6. This engine, actually a 2.9-liter unit, provides a relatively unspectacular amount of power — 190 hp in early cars, 204 hp in later ones — but does so in an effortless manner. It's deceptively large and heavy too, not coming in much lighter than a contemporary BMW 5 Series. All this makes for an effortless and capable grand tourer. Peugeot (or rather Pininfarina) made the 406 Coupe V6 to cross continents and look cool when it got there.
Of course style isn't the only mark of a French or Italian car. Their reliability is also noteworthy. As in the lack of it. One doesn't have to look too far up any reliability survey to find a romance nation vehicle, and sure enough the Coupe had its foibles, especially electrical ones. All those unique parts send maintenance costs skyrocketing too.
However, even if it had turned out to be a terrible car — and it isn't — the 406 Coupe has an exterior to win hearts. It is more than 20 years old now, but if Peugeot released it tomorrow you wouldn't think it out of place. It's a car that has "future classic" written all over it.
In fact, we're off to the classified ads now.
More Posts On...