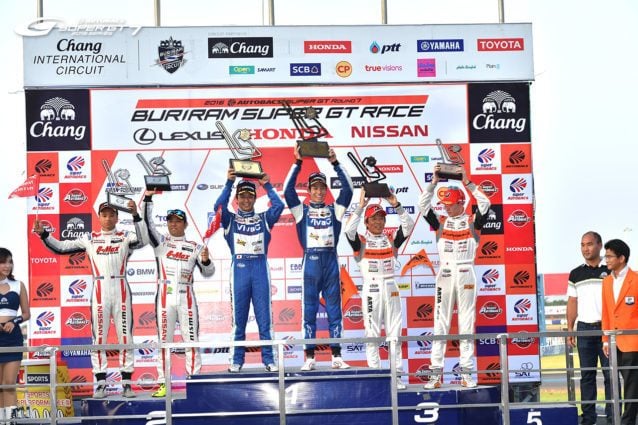 Due to the exciting conclusion of the 2016 All-Japan Formula 3 series, we've barely been able to keep up with the other racing activities the ever-busy Jann Mardenborough has been involved with. The talented GT Academy wasted no time in adding more silverware to his shelf, this time in the familiar silhouette of the Nissan GT-R: alongside co-driver Kazuki Hoshino, Jann helped put the B-Max NDDP car on the podium in the GT300 class. This is the second podium placement for the team since they snatched the gold at the 500km Fuji endurance event last May.
Chang International Circuit is a relative newcomer not only to the Super GT calendar, but the motorsport world at large. This 4.5 kilometre-long layout opened in 2014 and so far has hosted a total of three Super GT events. Jann took the opportunity to make his debut a memorable one, helping his team score 2nd place in the GT300 class, finishing just over a second behind Takeshi Tsuchiya and Takamitsu Matsui from team VivaC (#25).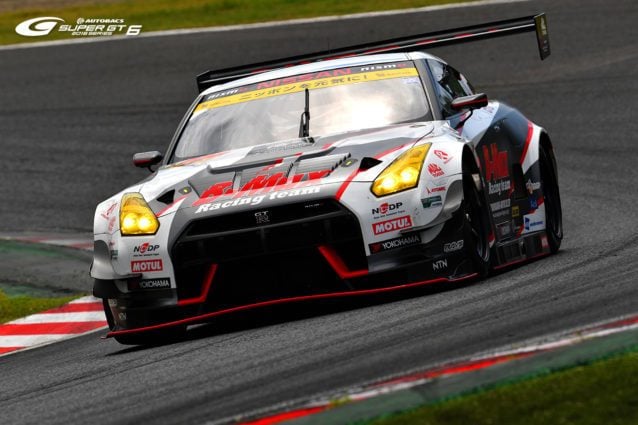 Kazuki took first qualifying duties, held on Saturday October 8. Although he cleared the course in what appeared to be a reasonably quick pace, Hoshino's 1'33.803 couldn't crack the top 10 during the first run. This temporarily positioned the team 15th.
Luckily, the team saw more success during the second qualifying round. With Mardenborough strapped in, the GT-R set a blistering 1'32.797, a time worth 2nd place on the grid. Impressively, the data logger recorded faster split times in the first two sectors, but because Jann was caught in traffic on the last sector the advantage evaporated, allowing VivaC to retain the grid position.
After starting and finishing second, the same position he ended his Formula 3 season in, Mardenborough was typically good-natured. "To be second is good. I'm kinda fed up with being second all the time (laugh), but it is a good result for us," Jann told fellow NISMO athlete Michael Krumm in a post-qualifying interview. You can catch the full event here:
The B-Max NDDP team currently sits — you guessed it — second in the GT300 class, only two points behind the 67 of VivaC. The next set of rounds will occur at Motegi on November 12-13, revealing the winners of the 2016 Super GT season in both the GT300 and GT500 categories. For more details on the season check the Super GT official website.
See more articles on Jann Mardenborough and Nismo Athletes.