Few manufacturers have a reputation for building vehicle to last over all terrains like Toyota. Aside from being one of the great rally car manufacturers, its Land Cruiser and Hilux vehicles really do endure punishment like no other cars in the world.
People buy them to drive into volcanoes and tornadoes. The UN buys them to drive into warzones. You can even build them to survive a zombie apocalypse.
It should come as little surprise then that when the Japanese Aerospace Exploration Agency (JAXA) decided it wants to put astronauts on the Moon, it would need a Toyota for them to drive around.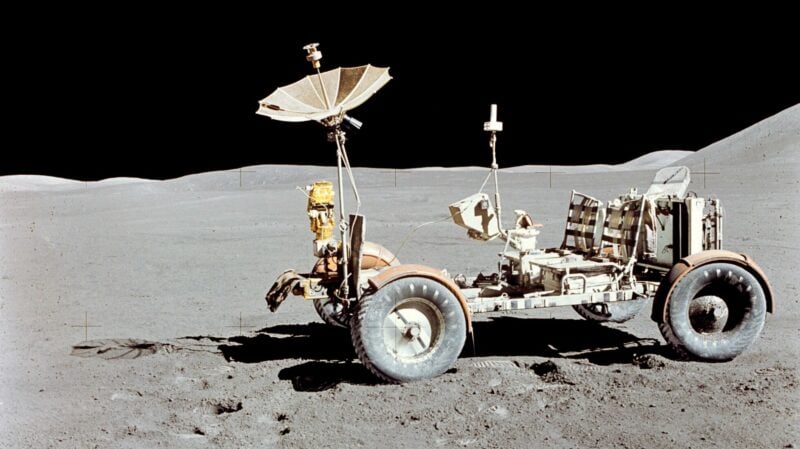 Astonishingly, the last time humans set foot on the Moon was in 1972. Only 12 people ever had the honor, just four of whom are still alive today. The last living lunar astronaut, Harrison Schmitt, is — along with Mission Commander Eugene Cernan — also the last human to drive on the Moon.
NASA sent three Lunar Roving Vehicles to the Moon, with Apollo 15, 16 and 17. The LRV features a unique design that allowed it to fit into the side of the Lunar Lander and unfold once the spaceship was on the Moon's surface. All three remain on the Moon to this day, which is some expensive litter, considering each LRV cost five times as much as the Bugatti La Voiture Noire.
Constructed by Boeing, the LRV needed to move around the Moon's surface to aid the astronauts' research. With no air to burn, that meant it had to be an electric vehicle. Boeing equipped it with four motors producing 190W (0.25hp), and silver-zinc batteries for a range of up to 57 miles — although only Apollo 17's LRV made it more than 20 miles. The wheels features zinc-mesh tires with titanium chevron treads to aid traction on the loose Lunar surface.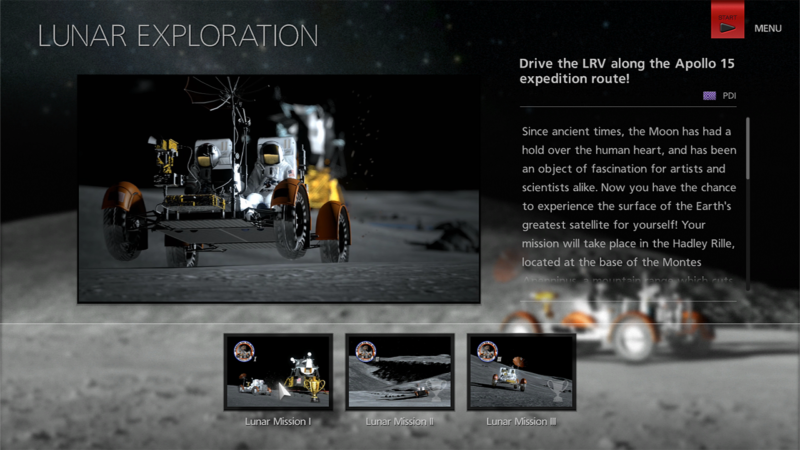 Unusually, the LRV has featured in a racing game. Gran Turismo 6 included three of Apollo 15's LRV excursions in the region of Hadley Rille as special missions.
Japan intends to return humans to the Moon in 2030. There it will need some method of getting its astronauts around and, according to JAXA, this is where Toyota comes in. Toyota has yet to confirm this, but the two will hold a joint press event next week, regarding "mobility and a space probe".
JAXA isn't planning to stop there either. It's been conducting studies into the feasibility of a manned lunar outpost, and the SELENE-2 satellite discovered long tunnels and caves under the Moon's surface in 2017. That means there's potential for even more Toyota vehicles up there.
We're not sure if Toyota is taking name suggestions, but we vote for Moopra.
Additional lunar images via NASA.
More Posts On...