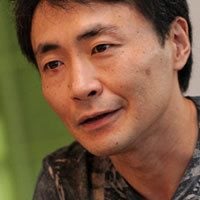 This interview conducted with Kazunori Yamauchi shortly after the release of Gran Turismo 5 has been flying under the radar since it was published back in February. It was just recently brought to my attention and, though there's obviously no bombshells, it provides a few interesting details worth highlighting here:
The FIA GT and DTM racing series were both planned for GT5, but eventually had to be taken out.
When asked if GT5 is so big that it will be released in "stages", Kazunori responded "The effect of complexity and size to the development time is very big. Practically speaking I would have wanted another two years of development time."
One frequent criticism of many GT games – including GT5 – is the large number of Japanese cars with slight variations in trim (the various GT-Rs, Mitsubishi Evos, Miatas, etc. all come to mind). This is one of the first interviews which Kazunori has acknowledged the criticism, saying "…it's true that there is a lot of variations depending on the model, and that's probably because we've been affected strongly by the automotive culture in Japan from the 1990's. […] Back then there was meaning to each of the fine differences, and the selection of which model variation to drive was important to a user. Looking at it now I also think that there's too many."
Kazunori also confirmed the PlayStation 3's lack of memory was "a serious concern" during the development of GT5, saying that "we just have to do our best" to get what performance they can out of the hardware.
He also re-confirmed that "We [Polyphony Digital] are still continuing to work on creating premium models and new tracks, but whether it will be DLC or will become something like GT6, hasn't been decided yet." (Keep in mind this interview was conducted last year.)
The full interview is available in the PlayStation Chronicle, an online magazine assembled by PlayStation Forum community members in cooperation with SCEA. It's available for free on Issuu – you'll find Kazunori's interview on pages 15-17. Thanks, Tesla, for the tip!
See more articles on Kazunori Yamauchi.