Do you look at modern rally cars and think they're a bit vanilla? Apparently, Ken Block thinks so. Thankfully he has a plan to fix this with his new race car, a 1991 Ford Escort Cosworth.
Yes, that's right, Block's latest rally machine is a 27-year-old hot hatch.
It's not just for doing donuts either. Block plans to enter his new Cossie into three ARA stage rally events across America this year. The first of which is this weekend with the Oregon Trail Rally.
Later this summer he'll venture to the New England Forest Rally followed by the Idaho International Rally in September.
During these rallies, Block will face some tough competition too, primarily from Subaru Rally Team USA. Led by last year's national champion, David Higgins, the factory team will be hunting for a repeat.
Perhaps the most interesting part of Block's Cossie is how it'll stack up against a modern rally car. It's not often you see a classic and a contemporary racing in a sanctioned competition.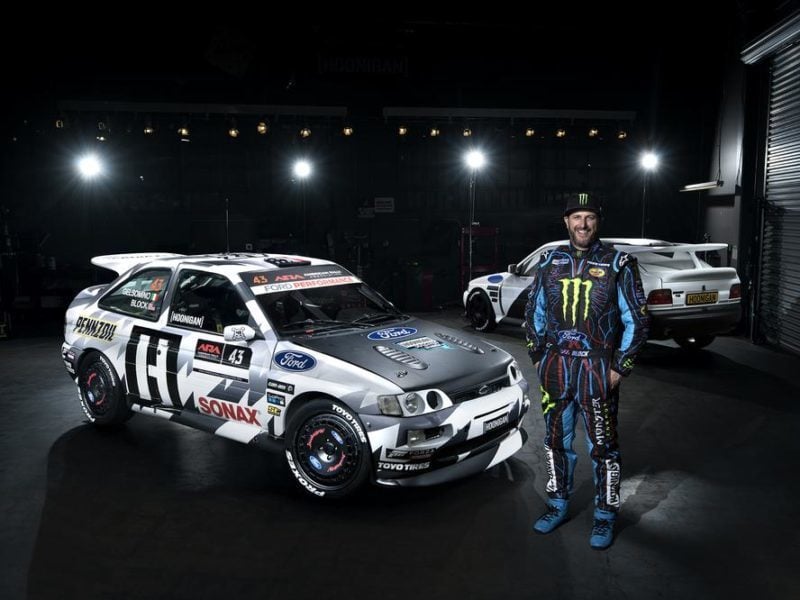 However, the car might not be as different as you'd think. Block's Escort comes with 400hp and 405lb-ft of torque from its 1997 WRC-spec 2.0-liter engine. It also features a seven-speed sequential gearbox and a modern computer system. There are a few other modern touches as well, but it's still very much a '90s Group A car.
For his new car, Block is also trading in his loud neon livery for a more subdued one. Created by Death Spray Customs, it's more subtle than we're used to seeing. Perhaps Block is toning it down more now that he's 50?
In addition to the ARA schedule, Block will also use the Cosworth in his upcoming Gymkhana Ten film, set to release this fall. The car will also get a feature in Block's new Amazon Prime documentary about Hoonigan Racing set to release late this year.
If you want to see the car in great detail, check out the video below. In it, Block explains all the modifications done to get the car street legal and race ready. Although weirdly, the interviewer states the car is a 1993 model when previous releases from Hoonigan state it's a '91.
Also in the video Block outlines his full 2018 racing schedule. This includes the return of Gymkhana Grid and an appearance at Rally Spain, his first WRC race in four years.