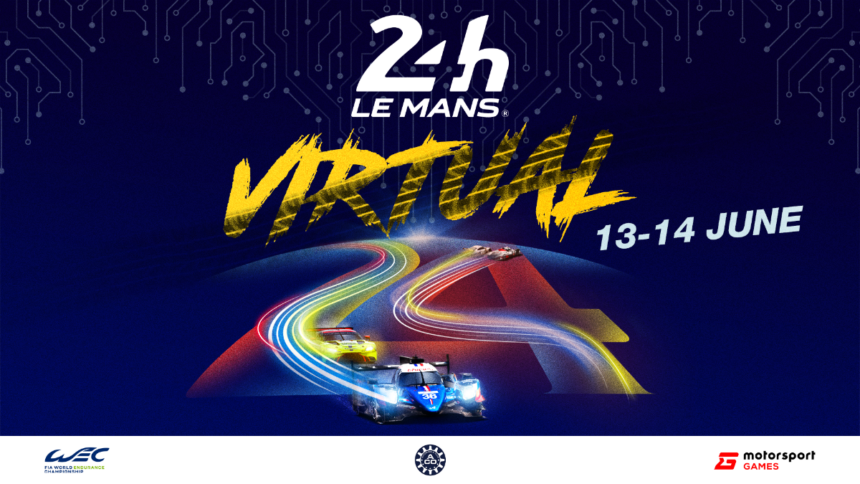 The organizer of the 24 Hours of Le Mans has announced that it will stage this year's race, for the first time, entirely in the digital realm. Going by the name "24 Hours of Le Mans Virtual", the Automobile Club de l'Ouest (ACO) says it will be the biggest esports endurance race ever seen.
Like many other events, the 24 Hours of Le Mans has taken a hit from the public health crisis. ACO originally planned to stage the race on the weekend of June 13-14, but it has had to postpone the 88th running until September 19-20. That leaves the traditional June date vacant, and to fill the gap the ACO will run the virtual event instead.
Starting at 3pm local time (1300 UTC), just like the real thing, the 24hLMV race will run for 24 hours straight. There'll be a 50-car grid of LMP2 and GTE cars so, LMP1 cars aside, there should be plenty of on-track action and battles in different classes.
Each car will feature a four-man driver team. At most, a team can use only two sim racers, with at least two professional drivers involved as well — it'll be a pro-am event where the pros are actually the ams! Each driver must take the wheel for a minimum of four hours, with a permitted maximum of seven hours.
Running in rFactor 2, the virtual race will feature full Le Mans conditions. That includes variable weather and dynamic time, which will see the teams race into the sunset, through the night and then chased by dawn. Rain may well play its part too, which is always good for some carnage around the 8.48-mile Circuit de la Sarthe — especially on the public road sections.
Teams will be required to refuel and take on fresh tires, meaning that pit-stops will play a vital role; we can expect to see teams employing strategists to maximize their chances of taking the win. There's free rein on team liveries too.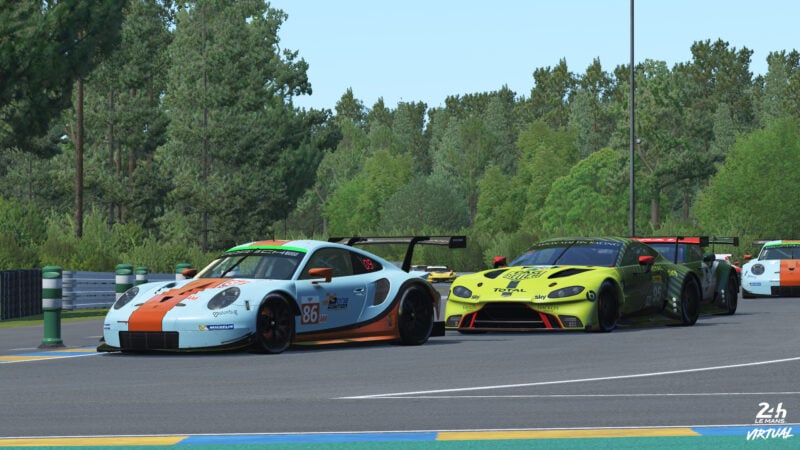 In addition, the entire event will feature on broadcast television worldwide. There'll be race commentators and pit reporters covering the race live from a TV studio in Paris, along with VIP guests. Full details will be available later, but we expect it will be available across streaming platforms too.
The ACO is yet to reveal an entry list, but with at least 100 pro drivers and another 100 sim-racers partnering them, it's sure to be a fairly star-studded group from both worlds. There'll likely be plenty of automotive brands and race teams wanting to be involved too.
Gérard Neveu, the CEO of the FIA World Endurance Championship, comments:
"Since the Le Mans Esports Series was launched two years ago, it's been very satisfying to see it double in size and visibility year on year. That highlighted to us the huge appetite among the esports community for endurance racing and access to the jewel in the crown of the discipline, the 24 Hours of Le Mans.

"This 24 Hours of Le Mans Virtual event is unique in very many ways, not least that it is not part of LMES, but a stand-alone event. As in real life, it will bring together the crème de la crème of automotive manufacturers, racing teams and drivers plus the world's best sim racers competing alongside these global names. Truly something for everyone!"
More Posts On...