The LEGO Creator Expert line is adding another vehicle to its roster. Hitting stores on March 1, builders will get a chance to piece together a 1967 Ford Mustang.
The Creator Expert line dates back to 2011 when it comes to vehicles. Back then the first entry to make its way into the garage was a VW T1 Camper Van. Since then, several other vehicles joined it on store shelves. These include models like the Mini Cooper, Ferrari F40, and even a London Bus.
Perhaps the most iconic of these came last year when LEGO gave us a "License to Build". Equipped with enough gadgets to make Q proud, builders had the chance to put together James Bond's classic Aston Martin DB5. The set was also incredibly detailed too.
Like the DB5, this new Mustang set will pay close attention to little details as well. From the shifter in the interior to the hoses and battery under the hood, it's about as faithful a recreation as you can get with bricks.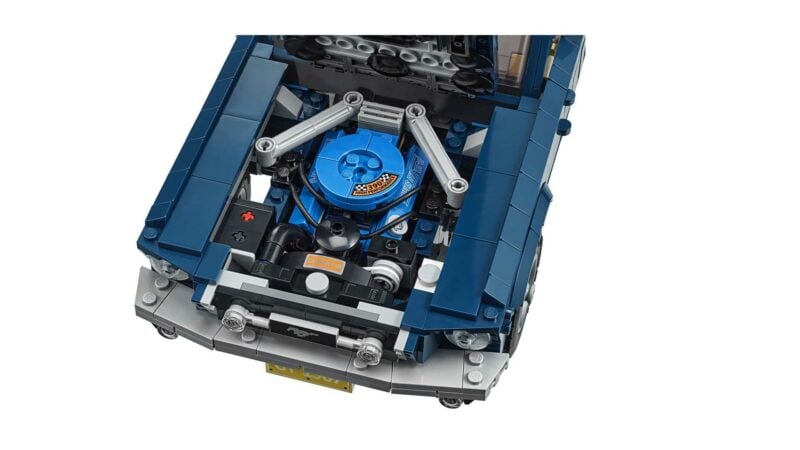 The most impressive piece in the model is the engine though. For this model, LEGO went with the 390ci big block. Pumping out 320hp and 427lft of torque in real life, it's a proper pony car engine and looks excellent under the hood.
Despite its good looks, some builder might want a bit more from their little plastic engine. Thankfully, LEGO is now offering several options for builders as they go through the instruction booklet to give the engine a beefier look. These include things like a supercharger with a ram air scoop, side exhaust, and even a little nitrous bottle in the truck.
In addition to the engine add-ons, you can also raise the rear suspension to give the whole car a proper drag racing look.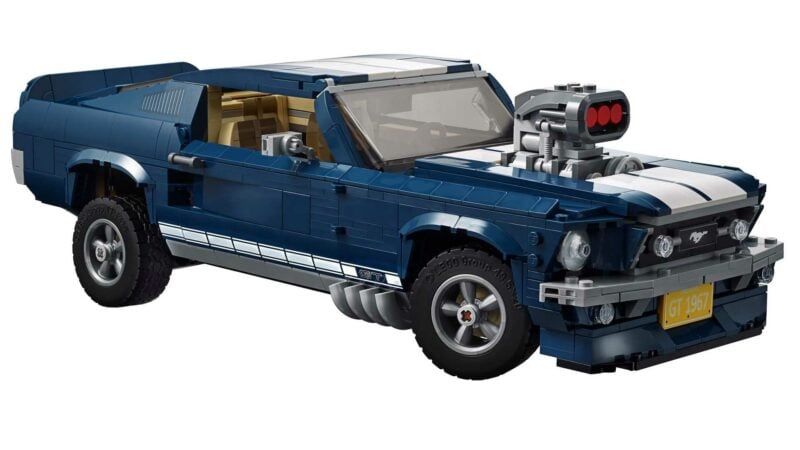 Or if you prefer a Trans Am feel, you can also add on a front lip and rear spoiler. There's a choice of different hoods as well.
Altogether, the set contains 1,471 pieces thanks to all the add-on bits. It's also roughly the same size as the other Creator Expert sets too at 13-inch long and 5-inches wide.
If you want to get your hands on the set, it will run you $149.99. While expensive, it's still cheaper than the $350 Bugatti Chiron from the Technic range (or its lifesize counterpart).
See more articles on Ford Mustang and Lego.