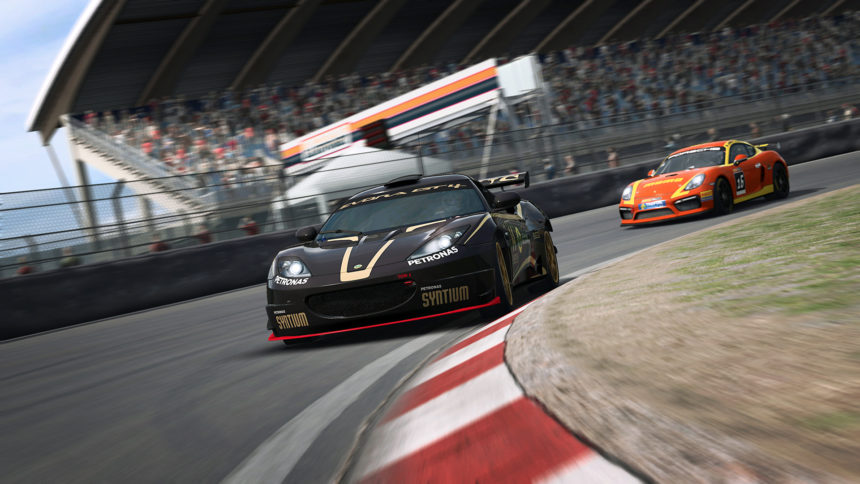 Last week, Sector3 Studios confirmed the GT4 class for RaceRoom Racing Experience. With the announcement came the reveal of two new cars: the KTM X-Bow GT4 and Porsche Cayman GT4 Clubsport MR.
Not a bad way to kick the class off. In fact, the two complement one another: the X-bow is an out-and-out grip machine, while the Cayman favors power. While both are set to feature in the next update, the Swedish studio teased something more. There's a third vehicle joining the class: the Lotus Evora.
The Evora GT4 is an amalgam of the two, combining brute force with track prowess. When it comes to weight the X-Bow still is lightest on the scales, though at 2623lb the Evora isn't exactly a porker. With 360hp powering the rear wheels, expect things to get a little lively when you're on the edge.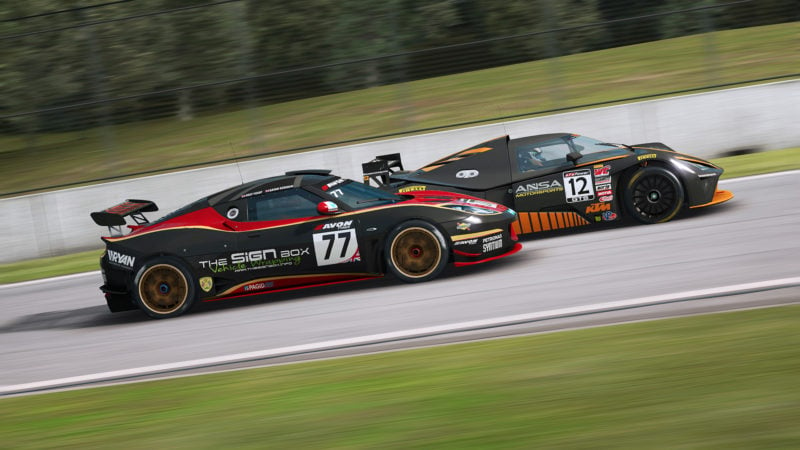 Make no mistake, the Evora has quite a record in the GT4 class. In 2010, the Lotus won the Nurburgring round of the GT European Cup. The following year it brought home a podium result at the Dubai 24 Hour event. It led the GT4 European Series until the last race — its first official year competing with the likes of BMW, Chevrolet, and Porsche.
As mentioned, all three cars will debut alongside the next update for R3E. The GT4 trio should make for some interesting races once available, both online and off. We couldn't be more excited to break them in.
Sector3 has yet to give the update a release day, it may be safe to expect it before month's end.
More Posts On...