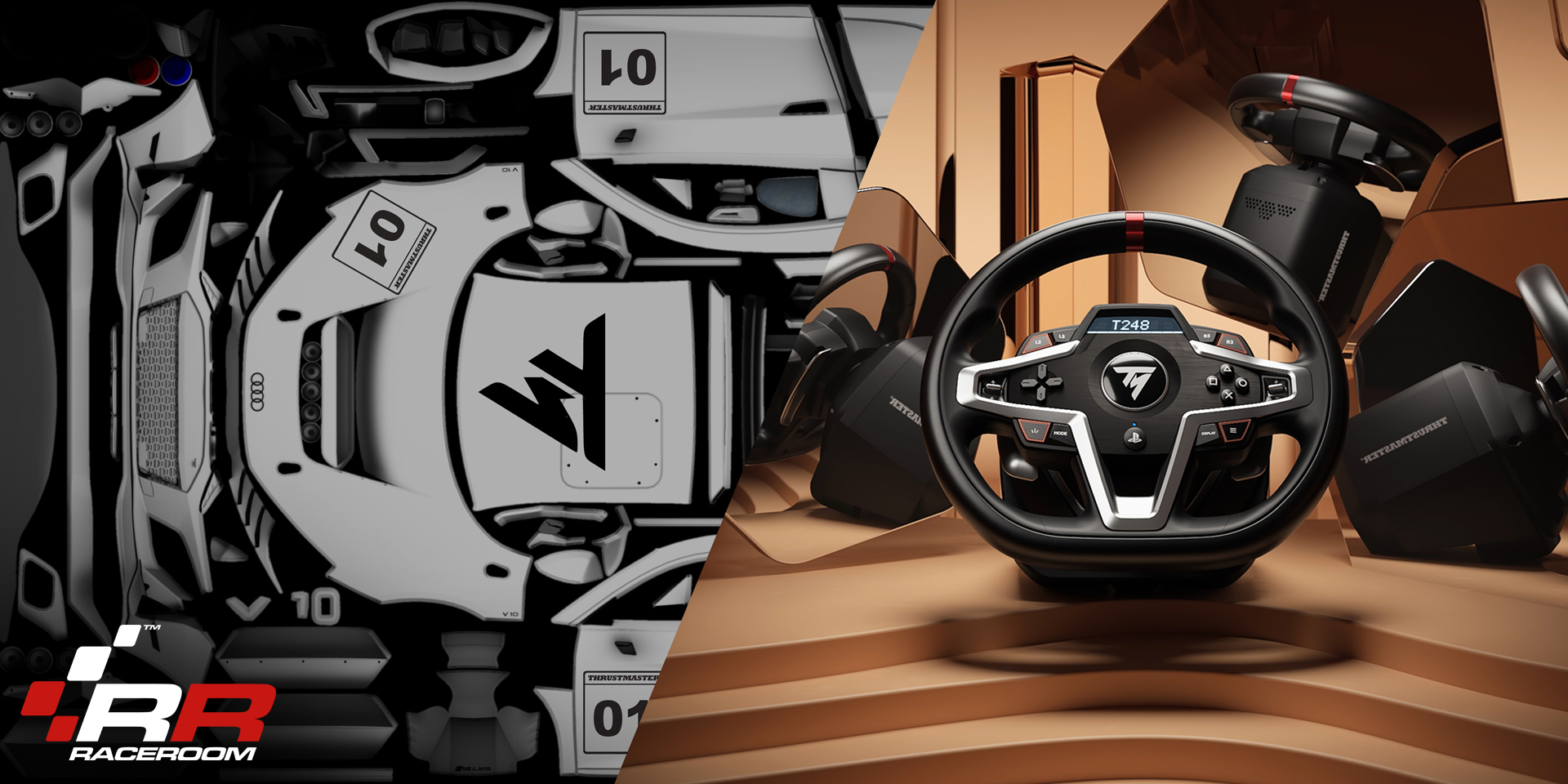 If you fancy getting your hands on the brand-new Thrustmaster T248 steering wheel, then Sector3 Studios has a giveaway that should be right up your street.
The RaceRoom developer has teamed up with Thrustmaster for a competition that will reward the community's most creative minds with a T248 — and there's two on offer.
In order to be in with a shot of winning one of the wheels, you'll need to create a vehicle livery for RaceRoom. The competition jury will then select the two best entries — though the criteria are under wraps — to win the grand prize. Not only that, the winning liveries will also become part of the game too.
Naturally there are a few hoops to jump through. To start with, the livery is for a single specific model: the Audi R8 LMS GT4. You'll also need to include some specific brand logos — Thrustmaster being the primary and most obvious — and other branding isn't permitted.
For ease of entry, all relevant branding is included in a special paint kit WeTransfer download, which also includes the vehicle template. Other than the Audi's number boards and the logo limitations, you'll have free rein over design and coloring.
Once you've created your design, you'll need to post a preview of it, using the preview tool included in the paint kit, on the official competition thread on the Sector3 forums, and you have until 1400 UTC on Thursday September 30 to do so.
After the competition closes, the jury will pick two winners for the T248 prizes. The winners will also need to provide the final design file — in PSD format or equivalent — which will allow the livery to appear in RaceRoom.
You can find the full terms and conditions in the competition thread above, and good luck to all who enter!
See more articles on Thrustmaster.