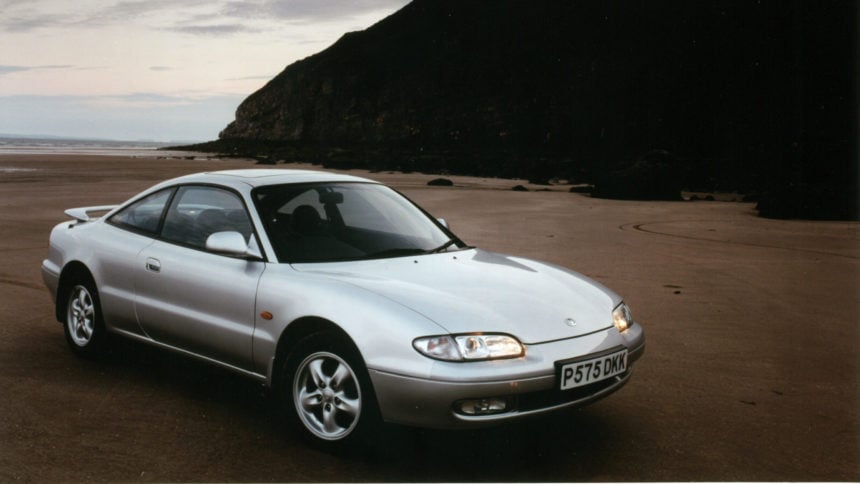 Fans of 1990s coupes from Japan might be in heaven right now. Car manufacturers are bringing back old names on thoroughly up-to-date cars.
First Nissan brought back the GT-R. Then Honda followed suit with the NSX. Toyota's about to bring a new Supra to the market. Now it's Mazda's turn — no, not with the RX-7, but with something else entirely.
Mazda has filed a trademark application for the name "MX-6" with the patent office in Japan. AutoGuide spotted the application, submitted back in October, to trademark the name.
MX-6 was a name Mazda gave to its largest coupe for the world market. It was part of a family of sporty cars, which included the MX-3 and, of course, MX-5. The first version was a two-door based on the Mazda 626, also badged as the 626 Coupe in Europe and Capella C2 in Japan. It was a chaotic time for Mazda's branding, if nothing else. That came with a suite of Mazda's F-series four-cylinder engines, with up to 145hp in the turbocharged top model.
The second generation was the most familiar form of the Mazda MX-6. It came during the peak of the Ford/Mazda partnership, and again shared a platform with the Mazda 626 but also the Ford Mondeo/Fusion. Mazda made four-cylinder power available again, but it was the K-series V6 that made the headlines. Japanese buyers could pick a 200hp "KL-ZE" top option, along with an active four-wheel steering system. The regular 167hp version was the basis of the car Ford also sold as the much-derided Probe.
But while the MX-5 endured, the MX-3 and MX-6 didn't survive the 1990s. The MX-3 briefly made an appearance again, with a couple of concept cars in the early Noughties, but the MX-6 remained dormant until now.
Should the MX-6 come back in the near future, it will likely be based on Mazda's current family saloon, the 6. That would mean front- or four-wheel drive, and power topping out with a petrol 2.5-liter, just like the 1990s all over again. Like the rest of the current Mazda range, it would use Kodo design as an influence, probably resembling the RX-Vision concept or the more recent Vision Coupe.
Perhaps while it's at it, Mazda will make a coupe version of the new Mazda 3 too, to bring back the MX-3 name? We can but hope.
More Posts On...