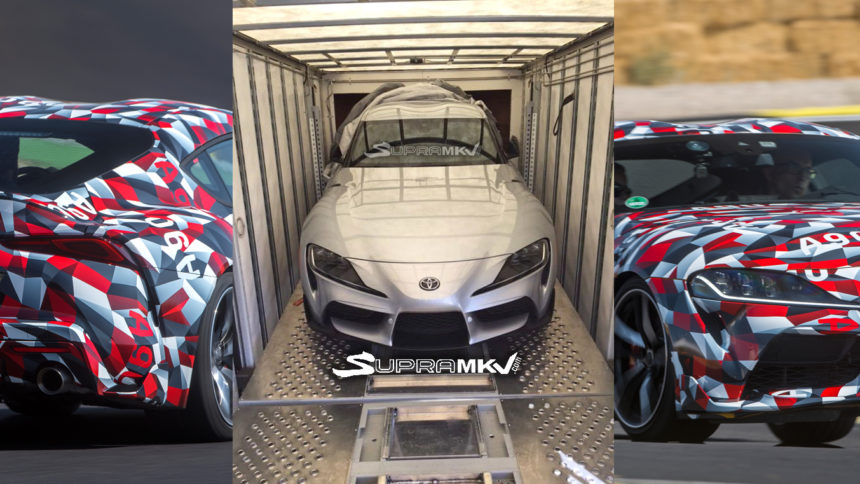 Thanks to one quick-witted snapper, we've got an early look at Toyota's much-anticipated fifth generation Supra.
To date, Toyota hasn't been shy about letting the prototype car out and about. That car, badged "A90" as a nod to the Supra's platform code, has always worn a rather garish red, black, and white dazzle camo. This quick shot is the first we've seen of the car undisguised. Shared on the supramkv.com forums, the car appears to be resting in a trailer on its way to or from somewhere.
The head-on image does reveal a few things about the design. It shares a lot with the original FT-1 concept car. Compared to that though it has larger LED headlights and wider air intakes at the front. The high, curved nose detail remains, but below it there's another intake.
As expected, the Supra deletes the Corvette-like engine window from the FT-1 in favor of a regular hood. We can also just spot the vents behind the front wheels, which are much higher up the body than is usual.
Also visible is the double-bubble roof. The blacked-out A-pillars and black door mirrors appear unchanged from the camouflaged A90 prototype too.
Sadly, the car's rear end is not visible, and is under a cover in any case. That means that this glimpse is all we have for now, with Toyota preparing to unveil the Supra officially at the Detroit Motor Show in January 2019.
More Posts On...