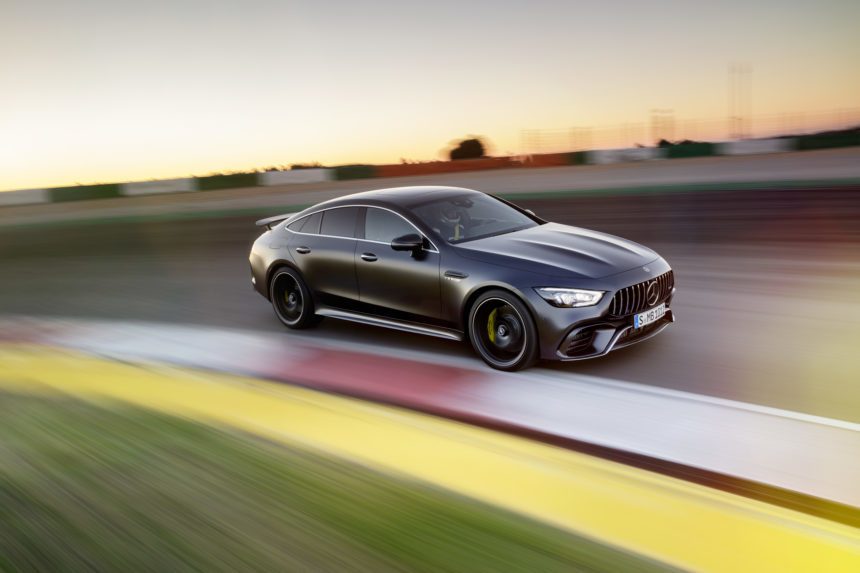 Mercedes-AMG has given the GT sports car an extra dose of practicality by unveiling a new four-door version in Geneva.
Some may argue that the muscular new sports sedan has a look that's similar to the CLS, but the GT tips the sports/luxury balance more in favor of the former. A niche of a niche, if you will.
Unlike the two-door GT coupe, the sedan will be offered with two engine options. The GT63 sits at the top of the range and will come in both standard and S variants. There will also be a new GT53 model, which will come with the mild-hybrid powertrain of the CLS53.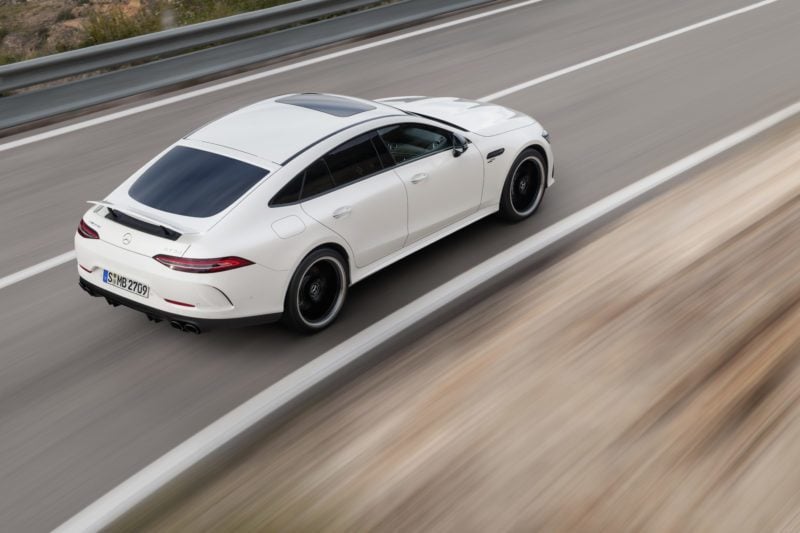 The GT63 is powered by AMG's familiar 4.0-liter twin-turbocharged V8 engine. The standard car packs a hefty 585hp and 590lbft or torque. The S cranks that up to 640hp and 663lbft respectively.
The GT53 comes with a twin-turbocharged three-liter straight-six coupled to Merc's new 48V EQ Boost mild-hybrid technology. The engine itself produces 435hp and 383lbft or torque. EQ Boost provides an extra 22hp and 184lbft, for a combined total of 457hp and 567lbft.
To ensure that power doesn't go to waste, all GT models come equipped with Merc's 4MATIC+ all-wheel-drive as standard. Channelling that power through a nine-speed automatic gearbox, the GT63 will crack 0-62mph in just 3.4 seconds, before hitting over 190mph flat out.
The GT63 S cuts another 0.2 seconds off the 0-62 sprint (3.2 seconds) and has a top speed just shy of 200mph. The hybrid GT53 does the standard sprint in a comparatively languid 4.5 seconds and hits only 177mph.
Like the AMG E63 S, the GT63 S also comes equipped with a Drift Mode. This cuts off power to the front axle and makes the GT63 S completely rear-wheel-drive (you'll need to be in Race Mode to activate it).
Other improvements to traction and handling include active rear wheel steering to boost low speed agility. This comes as standard on the GT63, whilst it's an optional extra on the GT53.
Customers can also specify an Aerodynamics Package, which includes a fixed rear spoiler and a larger front splitter. The standard car comes with an active wing similar to the GT coupe.
The GT will take on the Porsche Panamera when it goes on sale in the summer. AMG has yet to announce prices, but expect it to command a premium over the equivalent E63.
More Posts On...