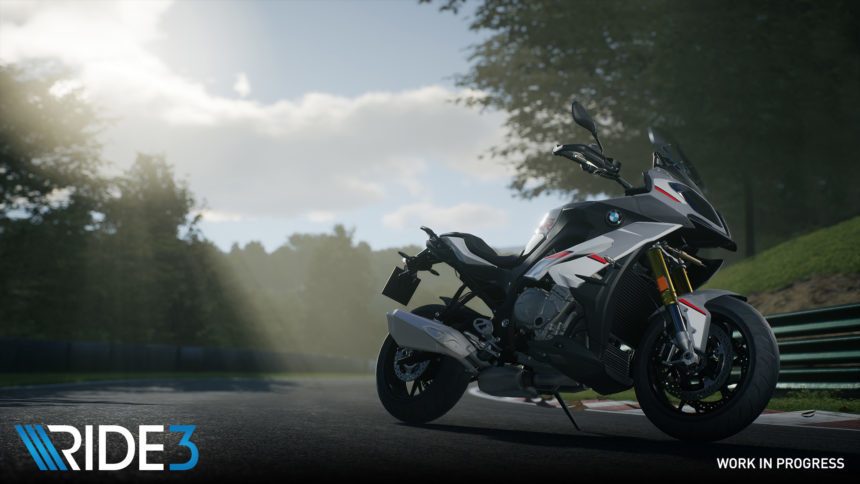 As much as we'd like a follow up to Tourist Trophy, it's probably not in the cards right now – even if it's on Kaz's mind. But for fans of the Gran Turismo experience with bikes, we at least have Ride. Now Milestone is offering up the next release in the series with Ride 3 due this November.
When Ride 2 hit the shelves back in October 2016, the reviews were hit or miss. The bike selection, locations, and tracks were well received, but the physics and controls were a bit strange. Still, a sim-focused game with street bikes instead of racing bikes was better than nothing.
Details of Ride 3 are still sketchy at the moment, but it looks to be gearing up for what should be the biggest release in the franchise's history:
Ride the most beautiful and powerful bikes ever crafted. Explore the most amazing roads in the world on your two wheels companion. Customize your bike's every single detail, making it a reflection of your riding style and your own personality. Feel the adrenaline, the competition, the freedom. Feel everything.
Right off the bat, it looks like we're in for a sizeable bike roster, supported by a new trailer posted on Ducati's YouTube channel.
In the teaser, Ducati showcases its Panigale V4, confirming the 214 hp monster will join 18 other bikes from the company.
In addition to the presumably large bike roster, we also see customization is possible. In the previous games, you could add a decent selection of performance and cosmetic parts, and it looks like this will expand more in Ride 3.
Finally, with the line "most amazing roads in the world", we hope to see some truly great locations. Ride 2 didn't skimp on the tracks and looking to Ride 3 we can only see it getting bigger and better.
To truly win over the sim-racing crowd though, Milestone will need to focus on the physics and controls. While it's harder to simulate a bike than a car, Milestone should have the development experience to pull it off.
We will bring you more on Ride 3 as Milestone gives us more details. However, for the time being, you can check out the official trailer from Milestone below:
More Posts On...