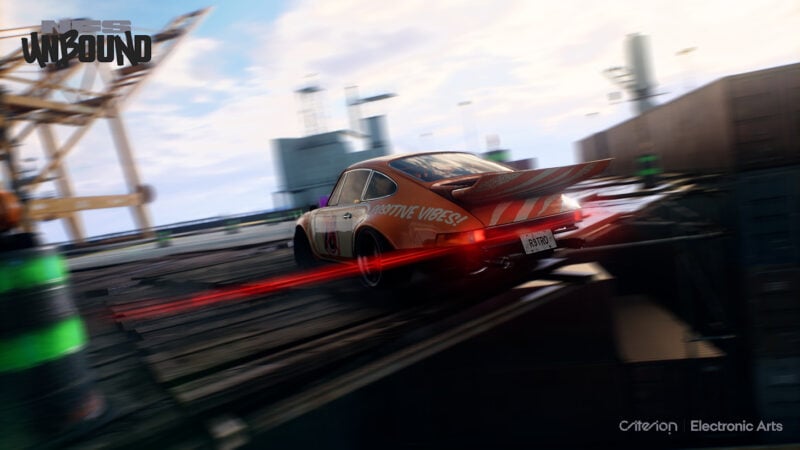 EA has released a new gameplay trailer for the impending Need for Speed Unbound, detailed "Takeover" events.
This special event type is hosted by the game's main real-world NPC, Rakim Athelaston Mayers — better known as "A$AP Rocky". The rapper also owns the game's cover car, an unusual split-livery Mercedes 190E.
Although not immediately clear from the trailer, the Takeover event appears to consist of stunt courses laid out in areas of the Lakeshore map closed down for private use by the street racers — literally taken over. Street's closed, pizza boy…
The courses allow you to show off your driving skills, with points earned for performing stunts — drifts, driving at high speed, jumps, and so on — as well as smashing objects and picking up collectibles.
You'll be able to practice your skills during the day time before racing for real — and presumably the in-game "Bank" currency — at night and earning the admiration of A$AP Rocky.
It's not entirely clear what the otherwise over-zealous Lakeshore PD is doing while street racers take over chunks of the city, but Takeovers form part of the "career" mode which sees you building cars and earning cash to race in Lakeshore's major street-racing event: "The Grand".
You can watch the video in full below. Need for Speed Unbound launches December 2 on PC, PlayStation 5, and Xbox Series. Players who order the Palace Edition will receive three days' early access.