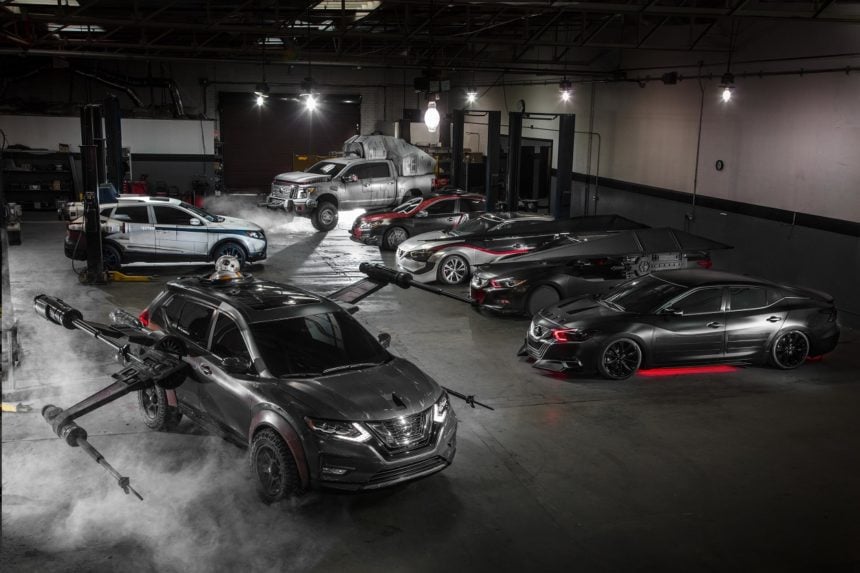 Film buffs rejoice! We're only a few weeks out from the highly anticipated release of Star Wars: The Last Jedi. It looks like Nissan is as excited as most of you are too and dropped seven Star Wars themed vehicles at the 2017 LA Auto Show.
Taking inspiration from vehicles and characters in the film, Nissan took some of its most popular models and gave them the full Star Wars treatment.
Representing the Resistance comes a Nissan Rogue styled to look like Poe Dameron's X-Wing. It even includes its own full-size BB-8 too. Another Rogue — this time in Sport trim — gets a makeover to look like an A-Wing fighter.
The Rogue probably would fit in better with the Rebels from Rogue One: A Star Wars Story. However, since the Resistance has its roots with the Rebels, it does work on some level.
The other five vehicles represent the First Order, which indicates Nissan is probably a fan of the Dark Side.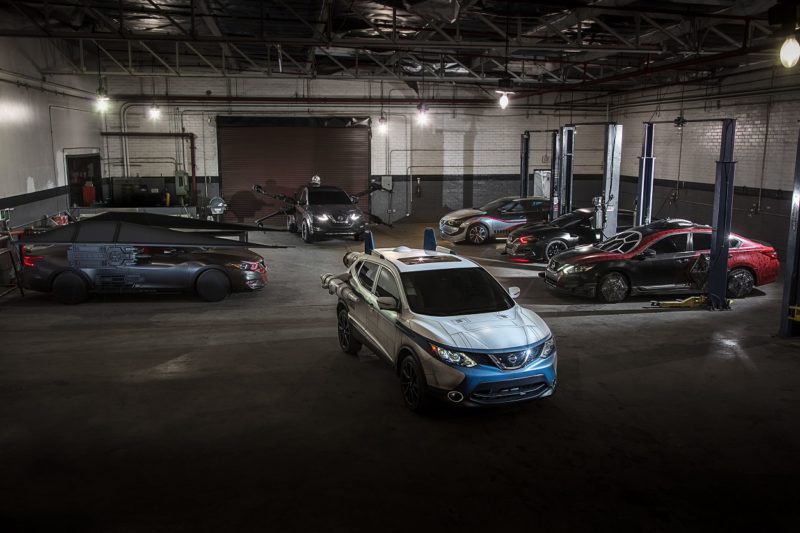 The Altima gets a Special Forces TIE Fighter look while the Maxima assumes the role of Kylo Ren's TIE Silencer. Also with it's big, imposing structure, the Titan takes on the job of the AT-M6.
The final two vehicles get modeled after main characters in the film. It seems weird that cars would assume the role of humans, but since Disney gave us the Cars films it's not that much of a stretch.
A pair of Maxima sedans represents both Kylo Ren and Captain Phasma. Kylo's Maxima draws inspiration from his evil looking helmet, while Phasma's car gets loads of chrome like her armor.
To help bring these cars to life, Nissan sought out the services of Vehicle Effects in Burbank, California. Several legendary Hollywood car designers and builders helped with the project as well to make sure they looked like their film's counterpart. Lucasfilm also collaborated with Nissan to ensure accuracy as well.
To the dismay of collectors, Nissan does point out these vehicles aren't for sale.
However, if you want to see what your favorite Nissan looks like in various Star Wars trim, Nissan did release a configurator on its website. We think it's fairly fun to play around with and encourage you to check it out. There's also a mini-game that allows you to experience the Force as well.
More Posts On...