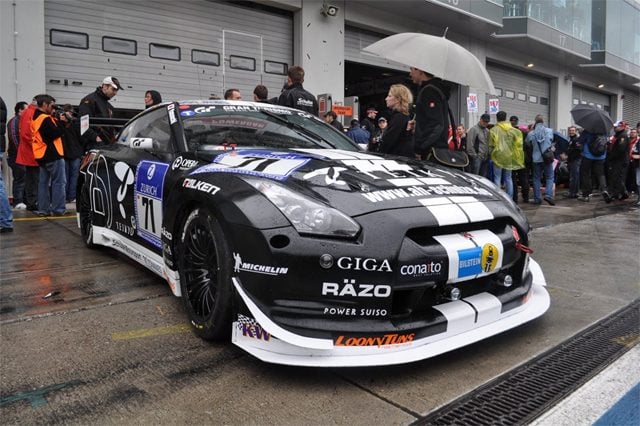 Are you an eager Gran Turismo collector? Do you have a spare  €120,000/$155,000 (plus sales tax)? Then you can own and drive a real piece of GT5!
The Schulze Motorsport Nissan GT-R N24 #71, as driven by Kazunori Yamauchi at the 2011 Nürburgring 24 hour race, has been spotted for sale on German motorsports site motorsportmarkte.de.
This car was added to the game with the release of Spec 2.0 back in October, shortly after the team of Kazunori Yamauchi, Tobias Schulze, Michael Schulze and Yasuyoshi Yamamoto achieved a class victory in the race in June 2011.
Thanks to Mac K for the information.
GT5 Photomode thumbnail image by ceiling_fan.
More Posts On...
The original comments for this post are no longer available.