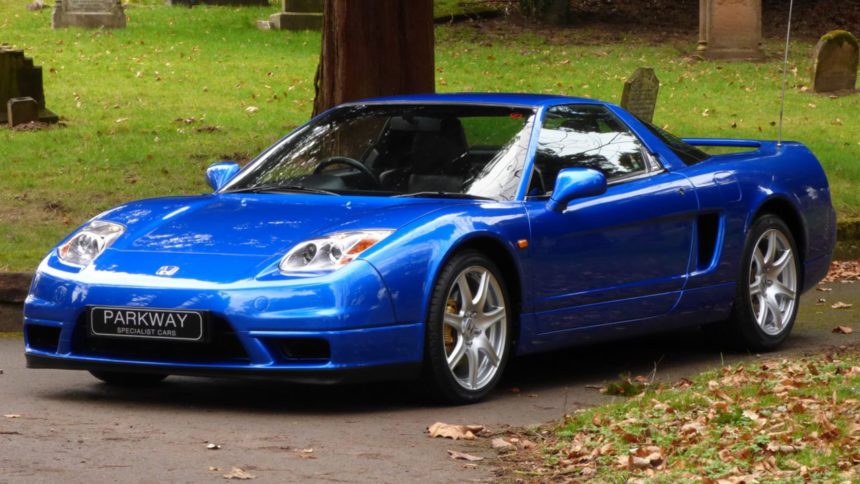 Ask a group of gearheads what their top five favorite cars are. You'll get a ton of different answers, but chances are more than one will include the NSX in their shortlist. That's why for this week's Want we're taking a look at a pristine example of the Honda supercar.
The NSX was a risky project for Honda. Up until that point, the company didn't have a supercar, or ever really a high-performance sports car to speak of. Instead, it relied mainly on well-built passenger vehicles with a few oddballs thrown in.
In the late '80s, Soichiro Honda still held the reins at Honda. While not actively in charge of the company he did have the prestigious title "Supreme Advisor".
Honda was a man of detail and everything needed to be perfect when it came to a car. That's why when the company decided it wanted a supercar, it would be like nothing else made to date.
The supercars of the era were mostly race cars scaled back for street use. They were fast for sure, but driver comfort wasn't really on the radar. Most of them were loud and brash with spine shattering suspension.
Instead of opting for that route, Honda turned its focus on the driver. Yes, performance was important, but so was drivability and comfort.
When Honda set the NSX project in motion it set its sights on the Ferrari 328, and later the 348. With the Italian supercar as the benchmark, Honda wanted its car to be faster, more reliable and cheaper.
The company used all the tools at its disposal to accomplish this too. Even Formula 1 drivers Satoru Nakajima and the legend himself, Ayrton Senna, helped with handling and chassis setup.
The NSX made its worldwide debut at the 1989 Chicago Auto Show. Immediately it was a hit and auto journalists fell in love with it. Even Senna claimed it was the supercar anyone could drive.
For the next 12 years, the NSX remained virtually unchanged. In 2002 though, it underwent a makeover.
With a revised suspension, fixed headlights, and slightly wider tires the car had an updated look for the new millennium. It carried the same 290hp 3.2-liter V6 that Honda had introduced in 1997.
The facelift is also where we find this example, offered for sale by Parkway Specialist Cars Mansfield, Nottinghamshire, UK.
Originally coming to the UK in April 2004, the Long Beach Blue NSX was a company car for Honda. However, the employee getting it wasn't the typical executive. Instead, it was F1 driver Jenson Button.
There was a catch though: Button could only use the NSX when he came to the UK. Even then, it's not a bad car to cruise the British B-roads with and is sure better than an Accord.
Since Button's tenure with the car, it's seen three other owners. However, given the 27,184 miles on the clock, it was treated more as a collector's item than an all-out performance car.
The maintenance records are impeccable. Throughout its 14 year history, the car received all its scheduled maintenance and then some. As expected, it's also in immaculate condition with perfect paint and pristine black leather interior.
It's also completely stock, a bit of a rarity when it comes to Japanese performance cars.
As expected with a model of this caliber it does command a significant price. The Button connection does push it up a bit to £99,500 ($140,000). However, given the rarity of these cars, it's not much of an increase over similar examples.
More Posts On...