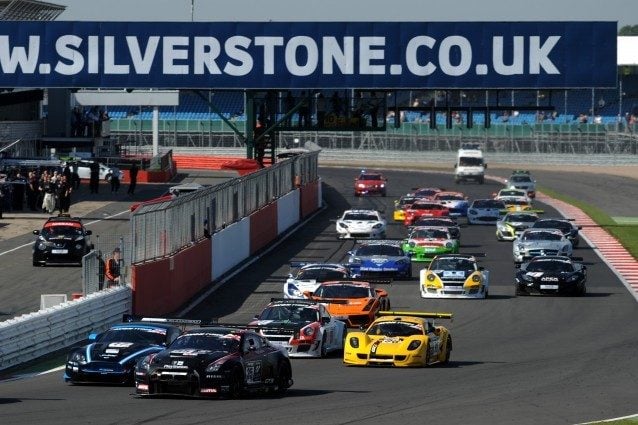 Reliability and officials once again came into play for the RJN Motorsport Nissan GT-R in British GT, dampening off Jann Mardenborough's birthday celebrations at Silverstone.
With the 3 hour endurance race worth 50% more points than the regular races, Jann and Alex went into the race knowing that a win for them could result in the championship with a race to go – and on Jann's 21st birthday – depending on other results.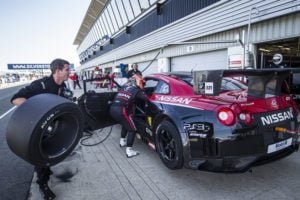 Two points separated the top three teams and despite having qualified in 9th behind both their major rivals, the race started well before the parade lap even got underway – the championship-leading car of David Ashburn was starting on pole but missed the pit lane exit deadline and had to start at the very back of the field. Within two laps of the start, Alex Buncombe had hustled the Nissan up to a strong 2nd place, but then the stewards had their say.
A number of the pro drivers were warned for exceeding track limits in the heat of the battle before time penalties and drive-throughs were issued – RJN on the receiving end of the latter despite Buncombe's protestations of not being warned. However, for much of the middle stint of the race, the team were running 4th on track and looking to pick up useful points, especially with their rivals running poorly – or, in the case of Ashburn, retiring with electrical issues – until the gremlins reappeared.
Heading into the Brooklands corner – in front of the Nissan hospitality suite, no less – with the majority of the final stint left, the car lost a wheel speed sensor and, with it, all of the ABS. Combined with a failed traction control system, it was something of a handful to drive the remaining distance and the car was dragged home to 8th place.
Despite existing major rivals scoring minimal points, the RJN team remain third in the table due to good points scores for MTECH (Ferrari 458) and Ecurie Ecosse (BMW Z4) and the teams head to Donington Park on 30th September for a spectacular finale – five teams separated by 9.5 points at the top.
For Jann it was still a birthday to remember, however, being presented with a new Nissan Juke and an RJN Motorsport GT-R cake!
Images courtesy of Nissan and Red Square Images.
More Posts On...
The original comments for this post are no longer available.