Whether you saved a little bit of spending money for yourself this holiday season, or received PSN gift cards, Sony's got a gaggle of racing game discounts going on right now to lighten the load. Starting (rather confusingly) earlier this week, the January Sale covers most of the regions outside of North America.
Leading the charge is Assetto Corsa (read our review here). Much like the earlier North American sale on the title, the price tag on Kunos Simulazioni's sim racer has been chopped in half in the EU and UK stores, while the Aussie shop bumps the discount to 63% off.
The Season Pass, which includes the already-released Japanese Car Pack and Porsche Pack Volume One, gets a big discount too, meaning players can conceivably get both the game and DLC for less than the list price of the former. The Season Pass will cover the two big content packs coming in January, too: the Red Pack, and the second Porsche volume.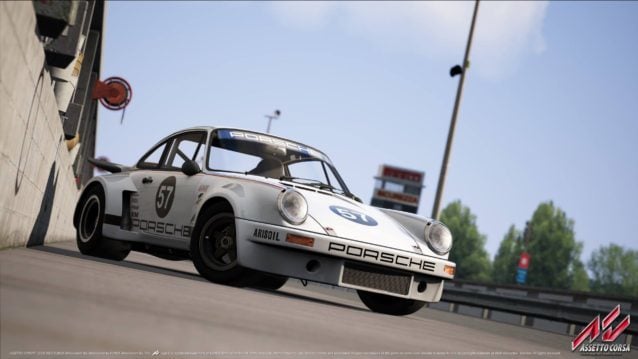 Both of Codemasters' 2016 racing titles (which appeared on our list of Best 2016 Holiday Racing titles, alongside Assetto Corsa) enjoy discounts too. DiRT Rally (read our review here) averages 60% off across the stores, while the newer F1 2016 receives around 40% off its list price. PS Plus subscribers can take advantage of an additional 10% off both titles.
Lastly, Kylotonn's latest entry in its rallying franchise, WRC 6, is discounted by up to 66%, depending on region. The full list, with links, is available below:
EU Store:
UK Store:
AU Store:
The sale prices are valid until January 20, so you've got a fair amount of time to decide.
A big thanks to community member 35mm for spotting the deals and sending the list our way!
More Posts On...