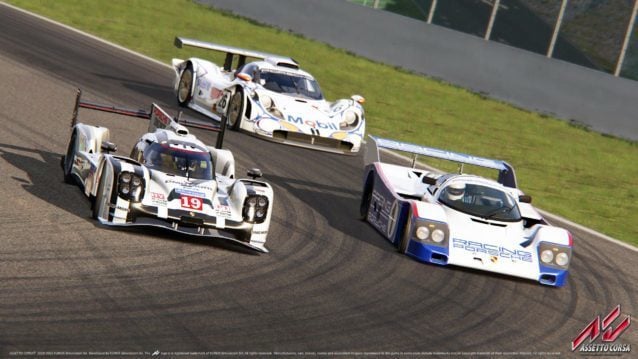 More news from the Kunos Simulazioni camp. After yesterday's surprise shake-up of the final Porsche pack, Executive Manager Marco Massarutto took to the official Assetto Corsa blog to detail the plans for the simulator leading into 2017 — specifically, the console versions.
The big news is that Porsche Pack Volume 2 (which released on PC almost four weeks ago) is heading into the submission process for both Sony and Microsoft consoles. The silence surrounding the Red Pack has finally been broken too, with Marco confirming the sporty car-and-track pack will arrive simultaneously with the middle Porsche collection.
Since the Red Pack arrived on PC way back in July, a refresher may be needed for console players. The pack expands the game's track listing with the addition of the Red Bull Ring found in Spielberg, Austria. In terms of cars, it focuses on a range of Italian machines, new and old:
Ferrari 488 GT3
Ferrari F138
Ferrari SF15-T
Lamborghini Aventador LP 750-4 SV
Maserati 250F 6 Cylinder
Maserati 250F 12 Cylinder
Maserati Gran Turismo MC GT4
One aspect of the original Red Pack DLC console gamers won't have to wait half a year for is the Maserati Levante, as the crossover came for free back in September alongside Black Cat County.
Massarutto promises a more exact date than "early January" as soon as the submission process is complete. Surely the most difficult question that now faces console players, with both packs landing simultaneously, is which car to drive first.
Finally, in another move to further close the gap between PC and console versions, Marco once again confirms that private online lobbies are indeed being worked on. Much like the last mention of the feature though, there is no date attached. There is also no mention of when console players should expect the final Porsche pack, which lands on PC this coming Tuesday.
See more articles on Assetto Corsa DLC, Porsche, Red Bull Ring, and Red Pack.