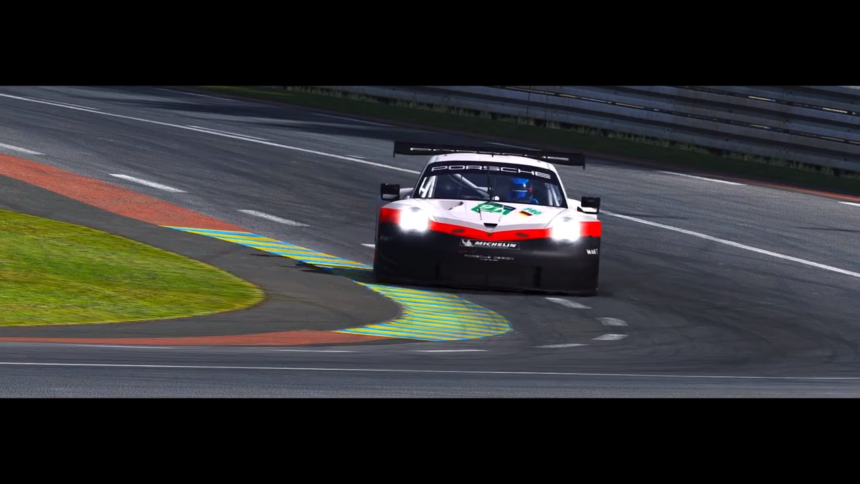 The team behind iRacing is bumping up the game's tin-top endurance racing roster. The 911 RSR is coming to the subscription-based sim racer, and it touches down in less than two weeks.
Porsche's mid-engined GTE competitor will be joining the June content update. That includes Detroit's Belle Isle, which we saw teasers for back in April.
It also joins a burgeoning class in iRacing. Right around this time last year, the team added both the Ferrari 488 GTE and Ford GT LM. While Le Mans happens in June, iRacing's digital equivalent takes place mid-August. Both of those cars are eligible for the event; it's unclear if the RSR will join them.
This also expands the title's Porsche lineup to three total. Sim racers gained access to the 911 GT3 Cup car first, and the Le Mans-winning 919 Hybrid showed up in March.
Check out the dramatic teaser trailer for the 911 RSR below:
More Posts On...