When Baird & Co, a leading British gold refiner, needed to transport $14m of precious metals across London, who did it call? A security company? An expert bullion mover? No, Baird's called Porsche.
Baird & Co refines its gold at its refinery — the UK's largest — near London's City Airport. It forms the metal into a variety of different sized bars and ingots, from small slips to massive blocks. On this occasion it had made 24 of its largest bars, weighing in at 12.5kg apiece. Each is the size of a house brick, and worth more than half a million dollars.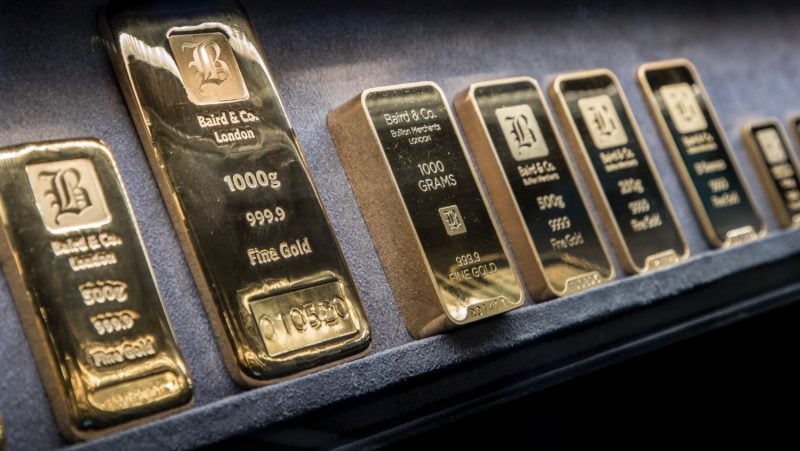 Once formed into these bars, the company needed to move the pure gold to a secure vault. However the Baird & Co vault is underground, beneath its Hatton Garden showroom, and 12 miles from the refinery — across one of the busiest cities in the world.
This transport process has a few requirements. Every moment the gold is out in the open it's at risk, thus it needs to move quickly. It needs to be under guard as well, so any transport vehicle needs room for security. Not to mention the space and load capacity required for the bullion itself.
Obviously then, the answer is Porsche. The brand's UK arm supplied three Panamera Sport Turismos for the task, two 550hp Turbo models and one 680hp Turbo S E-Hybrid. Each provided four seats, for driver, radio operator and two "specialist security" personnel. There's still room in the trunk for two of the 60kg crates of treasure.
Of course Baird & Co left nothing to chance, and the Panameras — briefly worth $4.5m each — had a lead car, additional security, police outriders and helicopter support for their dash.
In the end, the Panameras proved to be overkill. The convoy reached its destination unhindered on the planned and rehearsed route, in 40 minutes. That represents an average speed of 18mph, less than a tenth of the car's 190mph top speed.
On the bright side, it means the gold would have been in good hands, should someone have decided to blow the bloody doors off…
More Posts On...