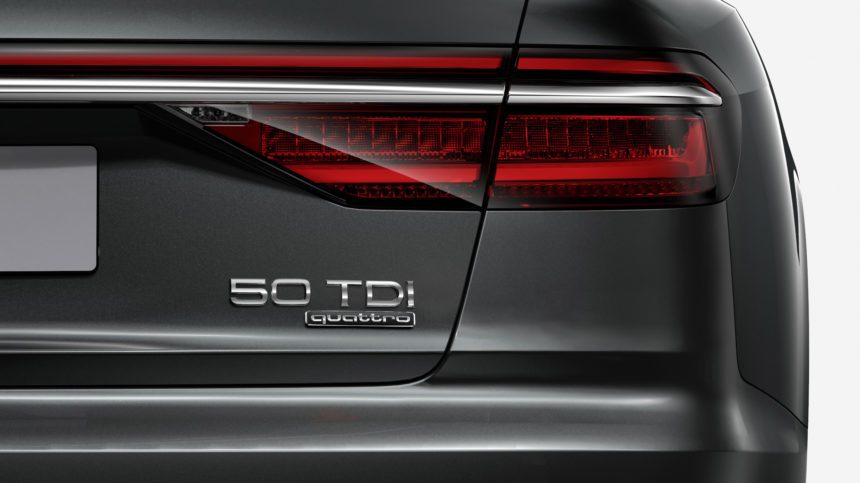 It's safe to say that the major German manufacturers have some of the most confusing badges in the world.
They had been simple for years. BMW and Mercedes both put the engine capacity in the badge, but somewhere they went astray. BMW began badging old 2.5-liter engines as 323 and 523 instead of 325 and 525. Mercedes joined in with the 6.2-liter AMGs fudged up to 63 badges. Today you have a 4-liter E63, a 3-liter C43, a 2-liter 430i and a 1.5-liter 118i.
Audi has been a bastion of calm in all the madness. "A" for Audi, "S" for Sport, "RS" for Rennsport and a number for the model line – plus the special TT and R8 cars.
But this all changes from today, as Audi has announced a new naming system based on engine power.
You may wonder what's the fuss is. After all, plenty of manufacturers have the car's power in the name. Look at the 200PS Renaultsport Clio 200, or the 700PS Lamborghini Aventador LP700-4. Well, it's not quite that simple.
Audi's new naming system uses a number pairing that is representative of, but completely unrelated to, the engine's power output.
Confused yet? You will be.
Entry level cars with a 108-122hp (81-91kW) engine will soon be known as "30". So plump for a 1-liter Audi A3, because you've got to have those four rings on your drive, and you'll now find "A3 30" on the trunk lid.
Take a step up to the 148hp model, and Audi will fit an "A3 35" badge instead. It will now refer to the 3-liter turbo diesel A6 as an "A6 50".
The full list of new badges and what they mean is below:
This new naming system is in fact already in use in emerging markets, such as India. Its adoption in other markets seems to be an attempt to better integrate hybrid and electric "e-tron" models to the regular combustion engines in the range, with a standard, global naming convention.
Audi will not include the S and RS models, or the R8, in this new badging scheme. Fortunately, Audi offers a model designation badge deletion option as a no-cost extra when you order your new car…
More Posts On...