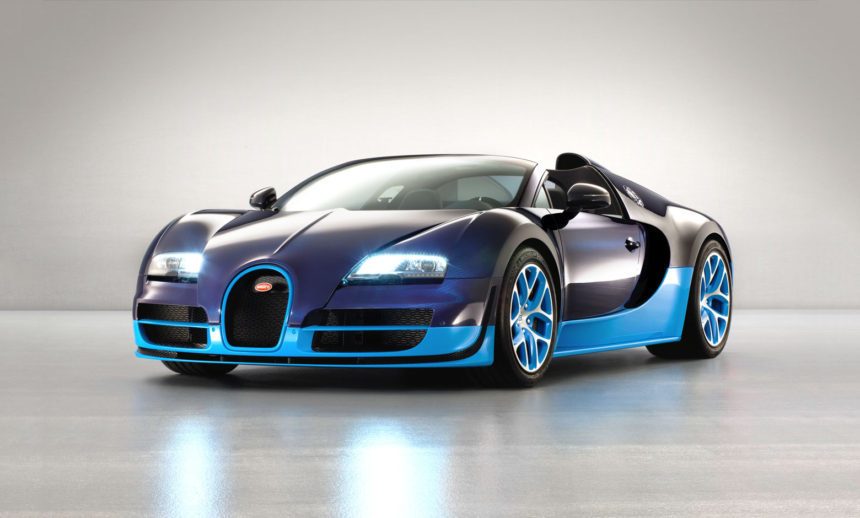 A bucket list for many auto enthusiasts is taking a supercar through a twisty mountain road. What's probably not on that bucket list though is wrecking it while doing it. This is exactly what happened to a Bugatti Veyron in South America.
Picture it, you're having your Italian Job moment. The air is crisp and the sky is blue. You have a little Matt Monroe's On Days Like These playing through the stereo of your supercar. The road twists and turn and you're having yourself a fantastic time. You're probably wearing aviator shades too.
Then all of a sudden you enter a corner a little too hot. The car oversteers and you find yourself sliding towards a rather steep cliff. Without warning, your car plummets over the edge. Your friends race to see, what they assume is a horrific site.
What they see though is a thing of absolute beauty — well sort of.
This is more or less what happened to Grant Kirkland and his $2.7 million Bugatti Veyron Grand Sport Vitesse.
Kirkland was participating in the Bugatti Grand Tour, which takes Veyron and Chiron owners through Argentina and Chile. En route to Mendoza, Argentina, Kirkland found himself flying down the side of a mountain. According to reports, Kirkland blames an oil slick on the road. That old chestnut…
Thankfully the car didn't tumble end over end down the rocky face. This lead to Kirkland walking away with only a slightly beaten up ego.
The car was slightly worse off. Both the front and rear diffusers are smashed up and the exhaust is fairly squished. On a normal car it would run a couple thousand maybe, but with the Veyron, we figure the price tag is well into six digits.
One of Kirkland's fellow tour-goers, Rodrigo Muñoz, managed to snap some photos of the crash. They're surprisingly gorgeous too. Seeing a car the caliber of the Veyron against a backdrop that steals the show is something to behold for sure. It's definitely one of the most picturesque crash scenes we've seen.
If you happen to live in Argentina and want to catch a glimpse of these beauties, the rally concludes at the Hotel Alto Atacama in San Pedro de Atacama, Chile on October 22. Other stops along the way include Salta, Jujuy, and Salinas Grandes in Argentina.
More Posts On...