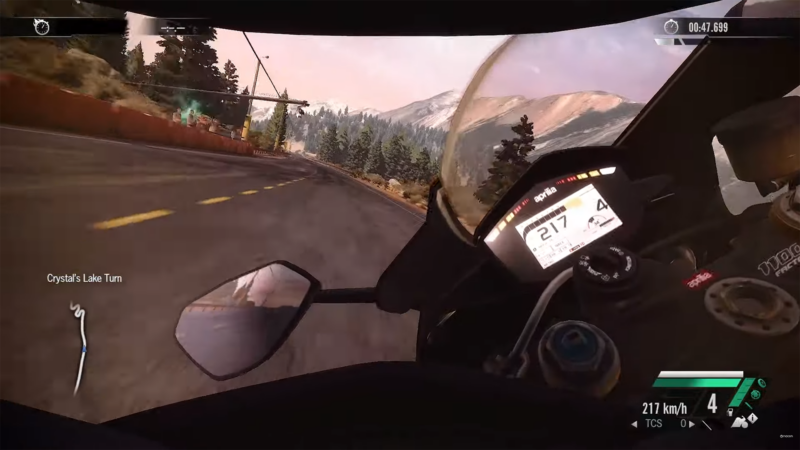 As promised, Nacon and RaceWard Studio have released a new developer diary ahead of this summer's launch of RiMS Racing.
This week's video centers on how the developers have recreated the eight bikes you'll find in the game. The process includes not only detailed images taken of the bike but raw manufacturer CAD (computer assisted design) data, allowing RaceWard to turn every part into a digital version — right down to individual screws.
That not only covers the bikes themselves but also the separate components and aftermarket upgrades — with more than 500 different parts available in the game. To this end, the studio has collaborated with suppliers like Pirelli and Brembo, to ensure authenticity when upgrading your motorbike.
In addition to the developer diary there's also a new gameplay video, featuring one of the game's real-world point-to-point road courses.
The location here is the Million Dollar Highway, a section of US Route 550 in Colorado. If you're not familiar with the route, it's a 25-mile long stretch of road through the Rockies, at elevations of up to 11,000 feet, connecting late-19th Century mining communities.
While it's only the main, 12-mile run from Silverton to Ouray that's considered the Million Dollar Highway, much of the road is on a theme, with a simple two-way road consisting of sharp bends between longer, flat-out sections.
It's not clear if the version in RiMS Racing is a 1:1 replica or an interpretation of the real thing. The start and finish lines in the video are over eight miles apart in the real world, with the Aprilia RSV4 in the clip covering it at an average of 135mph. Either way though, it provides a good look at the game in action on a highly regarded riding route.
We're expecting another developer diary video this time next week, with RiMS Racing itself launching a week after, on August 19.
See more articles on RiMS Racing.