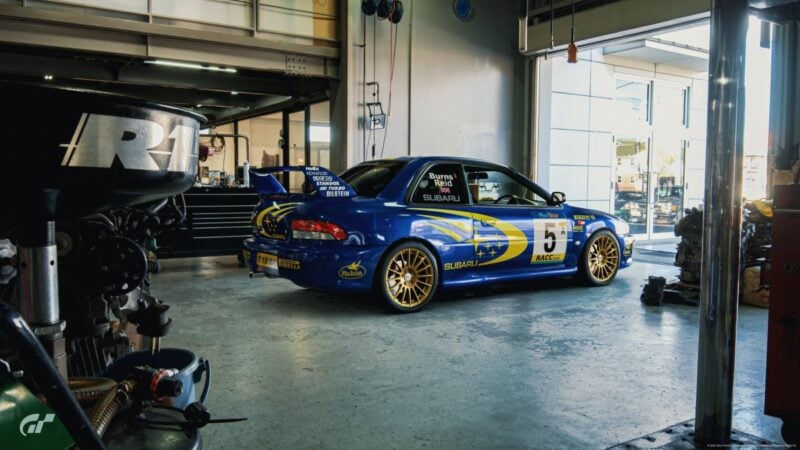 Gran Turismo is set to become a television show, according to reports emerging from a briefing held by Sony Pictures on May 26.
The presentation was part of Sony's Investor Relations Business Segment Briefings 2022, which saw Tony Vinciquerra, chair and CEO of Sony Pictures Entertainment, deliver information on the financial year ending in April 2022 and plans for the next couple of years.
Following the planned briefing, Vinciquerra took questions from media in attendance and revealed that several of Sony Interactive Entertainment's intellectual properties are being developed for television and specifically streaming services.
That naturally includes narrative-led titles like the Horizon series, which will land on Netflix, and God of War, for which Sony has partnered with Amazon. Uncharted, of course, has had a big silver-screen production starring Tom Holland as Nathan Drake. However, Vinciquerra also mentioned Gran Turismo as an IP that was being worked into a TV show.
Quite how that would work is something of a mystery. Although we have seen stories in racing games before — notably Braking Point in F1 2021, and Driven to Glory in GRID Legends — it's not something that has featured in any Gran Turismo title.
A novel story based on the traditional Gran Turismo career mode, or inspired by GT Academy, could be one approach, but the TV show isn't necessarily a drama. It could be something more on the documentary side, following the World Tour or PD as it develops a title, or even a game show.
Of course long-term GT fans will probably recall that Sony Pictures had previously planned to make a movie based on Gran Turismo. That project was first revealed back in 2013, but after several false starts appeared to be in "development hell" before being apparently shelved in 2018.
See more articles on Gran Turismo Movie and Gran Turismo TV Show.