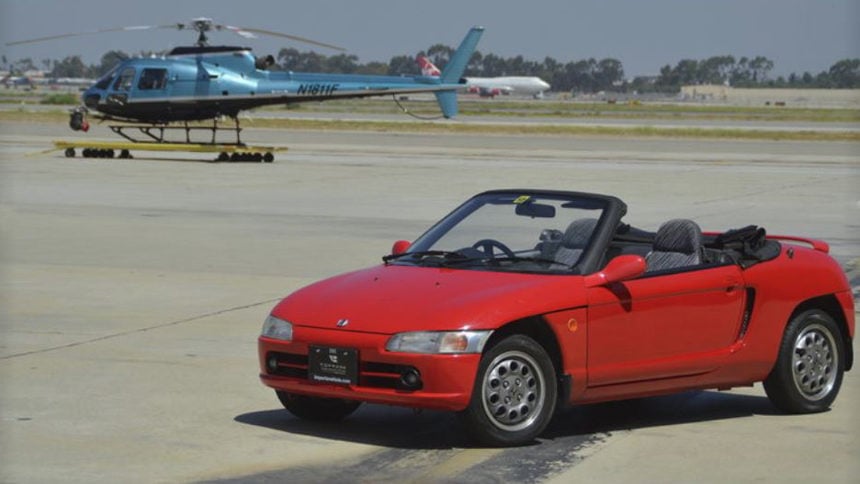 In previous Wants, we took a look at cars that embraced the essence of Gran Turismo. These include vehicles like the Toyota Supra and the Nissan Skyline. For this week we are returning to the franchise, but instead of picking an outright performance car, we are looking at something a little different, the Honda Beat.
The Honda Beat belongs to a class of Japanese cars called Kei cars. These little vehicles fit in a small package with tiny engines in order to conform to certain regulations. This is largely for tax purposes and since owning a car in Japan can be fairly expensive, Kei cars do make sense.
Kei cars first found their way into Japanese motoring at the end of the World War II. The country was rather poor and the population in disarray. In order to get the country back on its feet, people needed a mode of transportation.
This led the Japanese government to look for a way to create affordable transportation. This is where the "kei jidosha" (light car) comes in. Using mainly motorcycle parts and conforming to a tiny footprint, they got the country moving again.
Virtually any type of vehicle eventually got a Kei version. From off-roaders to family haulers, if you wanted a mini version of it, you could buy it.
Over the years, the regulations changed with technology. The cars got bigger along with their engines. However, today they still need to conform to an area 3.4m long, 1.48m wide, and 2m tall (11.2ft x 4.9ft x 6.6ft). They also can't have an engine with a displacement over 660cc and at least three wheels.
The need for a Kei class sports car arose in the late 80s thanks to a booming Japanese economy. People had money to burn but still wanted something modest.
Several Kei sports cars made their way to dealers around this time. They are also some of our favorites from the Gran Turismo series as well. Cars like the Autozam AZ-1, Suzuki Cappuccino, Suzuki Alto Works, and of course the Honda Beat were all part of this market segment.
Like all Kei cars, the Beat fit nicely into its microscopic footprint. It came in just under the 1990 regulations at 3.2m long, 1.4m wide, and 1.2m tall. Altogether this little sports cars tipped the scales at just 1,675lb too.
At its heart, the Beat used a 656cc E07A three-cylinder engine. This put out a respectable 63 hp thanks to the MTREC (Multi Throttle Response Engine Control) system. This controlled the three individual throttle bodies making for a peppy little engine set in the middle of the car.
As you'd imagine, it really wasn't that fast. The trip to 60 took about 12 seconds and it was limited to just 84mph. However, unlimited it supposedly would hit upwards of 103mph.
Performance wasn't the name of the game though. The Beat was meant to be a ton of fun in a small package. Based on reviews of the time, it looked like it delivered this in spades too.
It was also meant to look good too. With a body penned by Pininfarina, it comes across as a mini version of various Italian supercars. It's even aged rather nicely too, unlike its rival the AZ-1.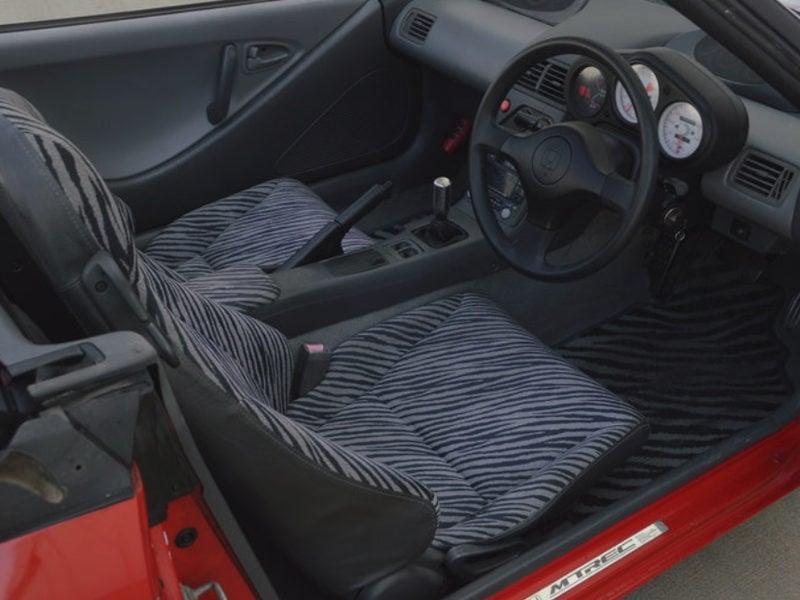 Thankfully, the Honda Beat is now legal to be imported into the US since it's past the 25-year mark. This means you can snatch up one of these pocket rockets from any number of importers across the nation.
One such example we found is up for sale through Toprank International Vehicle Importers in Cypress, CA.
The particular Beat is a 1991 model, the first year for the car and the year with the most sold. This doesn't make it any less rare; it's only been available for US importation for the last two years.
Coated in Festival Red, the body is in remarkable condition. However, the ad does state the car needs a new plastic rear window. Snagging one of these isn't an issue either since Honda is currently remaking parts for the Beat.
The interior is basic, but comes with a quaint four disc CD changer and air conditioning. The best part of the whole car however is the seats. Covered in a rad '90s-era zebra print, they're actually OEM and cool only in the way something so '90s can be.
With just 61,000 miles on the clock, the mechanical bits are also in working order as well.
So what can you expect to pay for this little iconic kei car? Surprisingly it's actually pretty reasonable to get a Beat with this example listing for $6,995. Now that's a price that's hard to beat!
If a more digital alternative is your thing, you can check out the Beat in the newest GT Sport 1.23 update. This will let you jump back into one of the fan favorite Gran Turismo cars.
More Posts On...