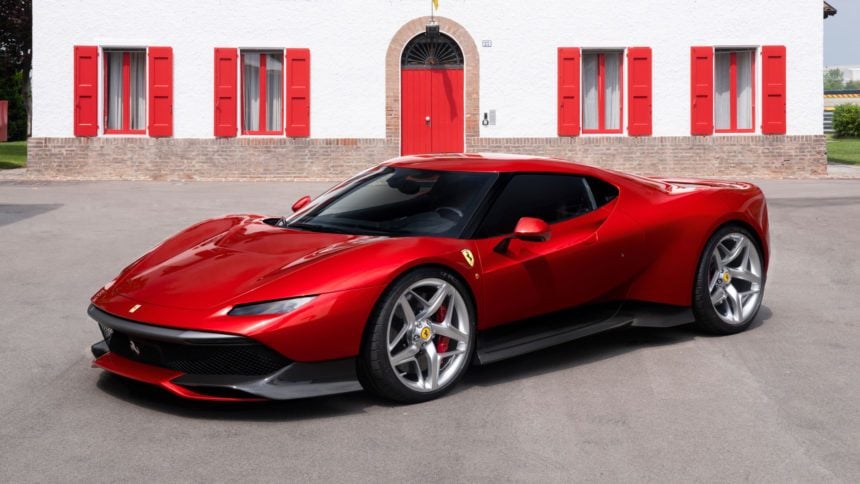 The world now has its first look at the newest Ferrari. Built through the Ferrari One-Off program the SP38 is one of the best-looking cars to come out of Maranello in quite some time.
Starting with a 488 GTB, the Ferrari Design Center took 18 months to craft this one-of-a-kind car from start to finish. While this is a fairly decent length of time, the end results are pretty amazing.
Throughout the design process, which included input from the client, the team drew inspiration from both the F40 and 308 GTB.
The 308 features are pretty prominent right away, especially after one look at the front lip. However, the F40 cues are a bit harder to place. But according to Ferrari, things like a lack of a rear window, the engine cover, and rear wing are all influenced by the iconic car.
While we don't see it, we will take Ferrari's word for it. Truthfully, it looks a bit like a Lotus Evora to us — which isn't really a bad thing.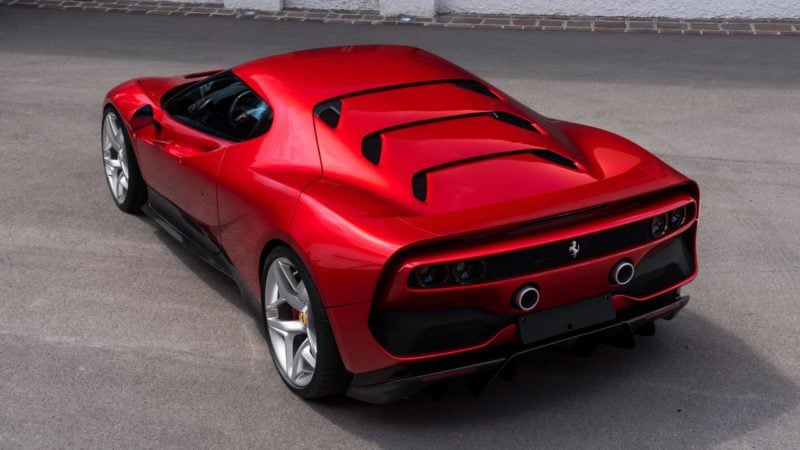 To further embody the uniqueness of the car, it also makes use of a custom color. With a triple layer of various reds, it's a new take on the famous Rosso Corsa color. It also soaks up the light creating almost a satin-like appearance.
As for other parts of the SP38, Ferrari is remaining tight-lipped about. However, give the base car is a 488 GTB, we can assume the car derives its engine, transmission, and suspension from it too.
This means under that unique rear bonnet, it houses a twin-turbo 3.9-liter V8 pumping out 661 ponies. That's good for a 0-60mph time of around three seconds. Assuming the aerodynamics are still roughly the same, the top speed should be right around 205mph.
Ferrari didn't say who the car is meant for. It did, however, say that, immediately upon handing over the keys, the new owner made use of its test track for some hot laps.
The SP38 will get its public unveiling at the Concorso d'Eleganza Villa d'Este in Cernobbio, Italy this coming Saturday. Hopefully, the owner is present at the event so we can see who scored such a good looking car.
If you're interested in checking out the SP38 for yourself, the show is open to the public for May 26-27.
More Posts On...