Every week we read loads of automotive news stories here at GTPlanet that we can't fit into their own articles. In this weekly feature, we'll be bringing you a quick round-up of things we might have otherwise missed.
If you're a fan of fast cars, it's been quite the week for you. First Hennessey announced that it was going to make the world's fastest production car. Then Koenigsegg went and broke five world records, to prove it already does make the world's fastest production car.
As the F1 circus rumbles on to Brazil with the titles all sewn up, there's also been a few moves around the paddock. We already knew about GT Sport Ambassador Carlos Sainz's switch to Renault of course. But this week was all about a departure as veteran driver Felipe Massa announced his retirement from Williams and the sport. Yes, again.
Smile! You're Not on Camera
While Koenigsegg was busy setting its records on public roads, there was good news for speed-fiends in the UK. An investigation by the UK's Press Association discovered that around half of the country's fixed speed cameras are inactive.
The nation is peppered with almost 3,000 fixed speed cameras, catching more than 100,000 drivers each year. This is despite legislation on their location and bright coloring, and generous tolerances. It also seems to be despite the fact that fewer than 1,500 of them are ever turned on.
It varies according to the various regions' police forces. Some, like North Yorkshire, have no cameras at all, while Northamptonshire has several but has simply turned them off. Others, like Greater London and Lancashire, have all of their cameras operational.
But don't take it as a licence to speed, as the survey did not include mobile speed camera vans.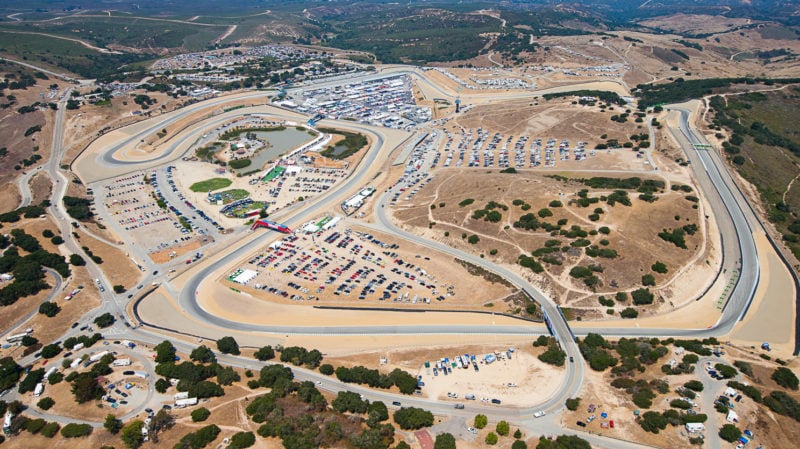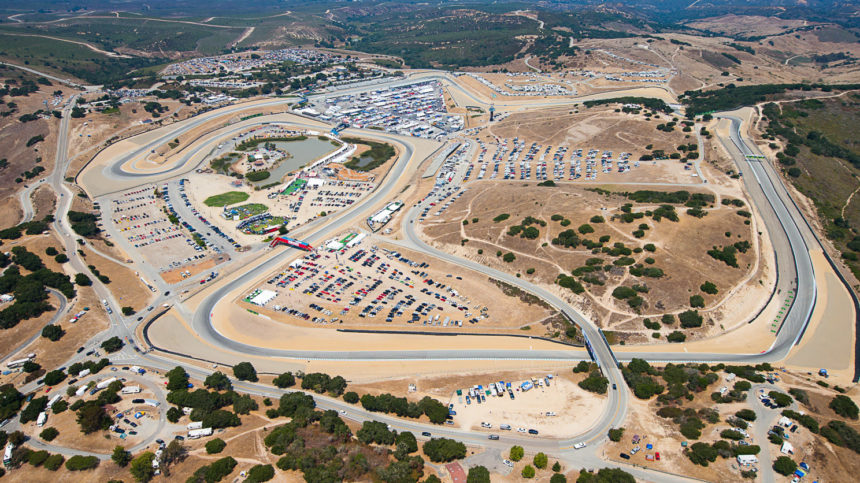 60 Years of the Corkscrew
This week marked 60 years of racing at Mazda Raceway Laguna Seca.
The circuit was born from the need to make the Pebble Beach Road Races safer, with a dedicated race course. A group of businessmen bought the land, within the Fort Ord base, from the US Army and in less than three months had raised enough money to build and open the track.
Fittingly, its first event was the eighth Pebble Beach road race, on November 9 1957, with over 100 entries and 35,000 spectators.
It's now home to one of the most famous corners in the world of motorsports: the Corkscrew. This rapidly descending (the equivalent of five floors), blind apex, left-right brings heart to mouth for even experienced racing drivers.
The First Fully Electric McLaren?
McLaren has an ambitious business plan to introduce more than a dozen new models by 2022. It's also just opened a new branch in Denver for North American buyers – its 22nd on the continent.
Around half of the new models will be petrol-electric hybrids, but the brand has just introduced a fully electric vehicle, under the radar somewhat. And what's more, it's a variant of the amazing P1.
Now, admittedly this is a single seater, and rather snug for the larger individual, but the McLaren P1TM has an impressive 0-3mph time. And it's only £220. No, not £220,000, £220.
Sadly, it's a 1:6 scale ride-on electric car, intended for children, although the brand has also revealed a £36 "foot-to-floor" edition for toddlers too. Altogether now: awwwww!
The Detroit Indians
Mo'town is soon to welcome the first new vehicle factory in over a quarter of a century. Is it Ford, Dodge or Chevrolet? Nope. Toyota, Acura or Nissan? Guess again.
In fact the company in question is the world's largest manufacturer of tractors. Yes, the owners of the new, 400,000 square foot plant in Auburn Hills will be… Mahindra.
Mahindra already has a base in Michigan: the North American Technical Center in Troy. It's looking to use the factory to initially build an off-roader — perhaps something similar to its sub-brand Ssangyong's Rexton — but will assemble a wider range of vehicles at the plant in the future.
Brand chairman Anand Mahindra will officially inaugurate the building on November 20.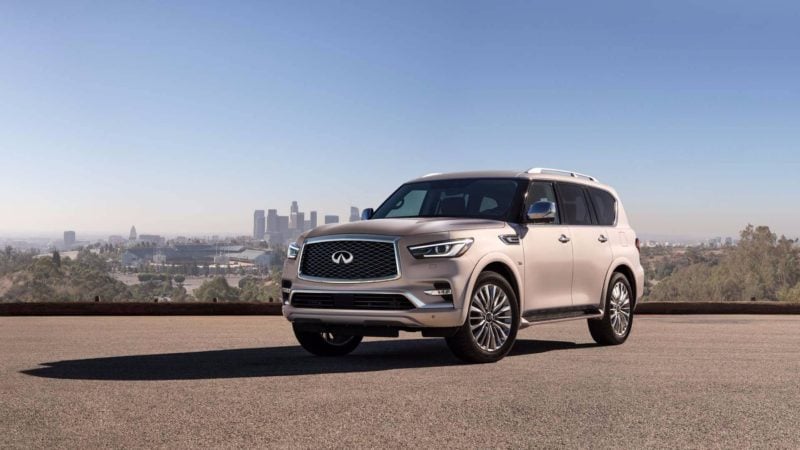 Births and Deaths
We've already covered Lamborghini's Terzo Millennio, but this week has seen a few more new arrivals.
Infiniti is updating its massive QX80 SUV, and of course it's chosen to do so in Dubai. It's a seven-year old car now, and this is more of a facelift than anything truly new — particularly if you look at the inside — but if you like your car to be a behemoth, there's not much like it.
Over in Norfolk, Lotus is trying to beat the Mazda MX-5's world record for "most special editions". A new version of the Exige, the Cup 430, brings 430hp in a 2,300lb chassis. That's enough for it to hit 60mph in three seconds and give a 170mph top speed. The £99,800 vehicle isn't a limited run product either.
One that we're not going to find out more about until the LA Auto Show later in the month is the Wrangler. However, Jeep has revealed a couple of preview images of the "all-new" car and some advance information which touts improved aerodynamics, a fold-down windshield and more safety features than ever before.
More Posts On...