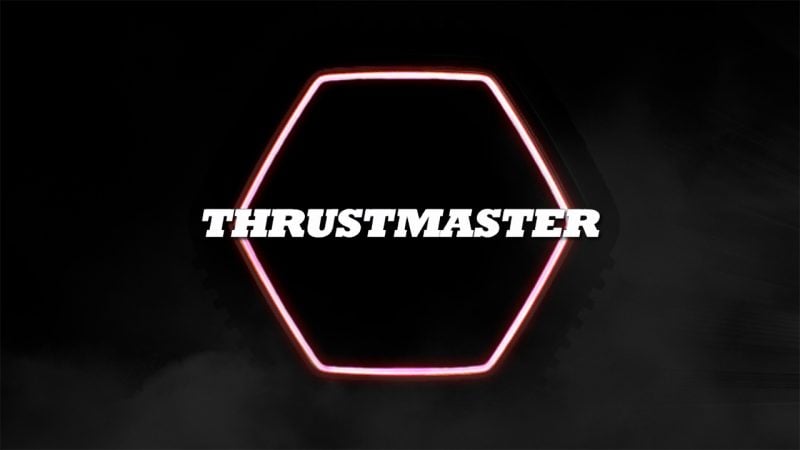 Sim racing equipment manufacturer Thrustmaster has taken to social media to tease its new direct drive racing wheel, ahead of a more detailed look in 2022.
The post marks the start of a promotional campaign that looks like it's going to run well into the new year, with Thrustmaster showing a stylized set of gantry lights to signify that this particular piece of information is the first of many. In fact judging by the design it's chosen, we'd guess at five teasers in total before an official reveal.
However, we do already have some valuable information about the device courtesy of this social media post.
Firstly, it definitely is the brand's new direct drive wheel this time. A suite of teaser posts earlier this year looked like they could relate to a direct drive unit, but they turned out to be tech details of the updated T-GT II unit.
Thrustmaster later confirmed in a "roadmap" for 2021 that it would be revealing a direct drive wheel, and with two days left in the calendar year it has made good on that promise.
If you're not familiar with racing wheel technology, direct drive is essentially a mechanism by which the steering wheel is directly on the motor shaft, allowing for more precise control and force feedback than the more common gear- and belt-driven offerings.
In addition, Thrustmaster has confirmed that the new, and as-yet unnamed, wheel will be an exclusive PC item, with no PlayStation 4/5 or Xbox console functionality. However, all existing add-ons will be compatible with the base.
Tweaking the image levels a little bit reveals that the base unit itself is hexagonal in shape. That red LED around the periphery is likely to be a power indicator and not something you'll want shining in your face as you try to drive, so we're probably looking at the rear of the unit rather than the front.
Three of the sides look to have either cooling vanes or something like tracks for T-nuts, as employed by Fanatec on its direct drive wheels and a number of more expensive driving rigs, to provide more secure wheel mounting. That would imply a significant amount of wheel torque if such a system is required.
Thrustmaster promises to reveal more information on the direct drive wheel on January 20, 2022, so stay tuned to GTPlanet for all the latest.
See more articles on Direct Drive and Thrustmaster.