A new pair of cars has arrived for players in Forza Horizon 4 this week. With the winter season underway, the pairing this week share an off-road theme.
The first car is the 2018 Can-Am Maverick X RS Turbo R. Built for the more hardcore enthusiast, the RS Turbo R is capable of handling the most extreme terrain in the UK.
Powered by a 900cc turbocharged engine, the 172hp RS Turbo R will ensure players will be able to negotiate the rolling Scottish Highlands very quickly.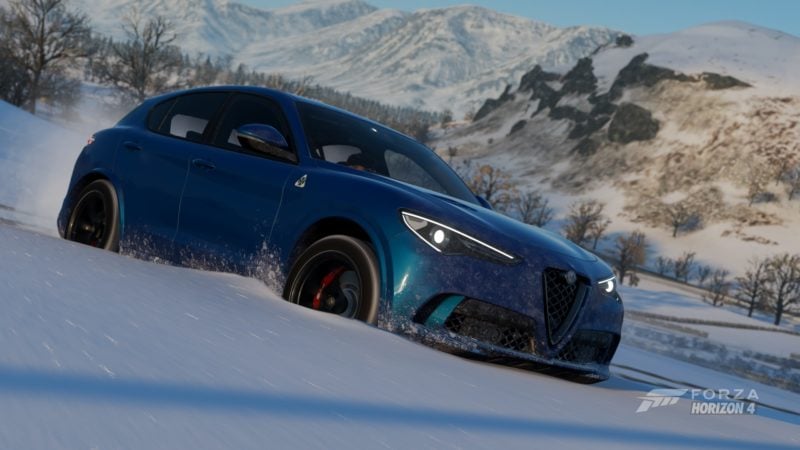 For those looking for a less hardcore off-roader, look no further than the Alfa Romeo Stelvio Quadrifoglio. Alfa's first attempt at a sports SUV certainly isn't lacking in the performance stakes.
Sharing the same 2.9-liter twin turbocharged V6 as the Giulia, the Stelvio makes 503 horsepower and will cover 0-62mph in under 4 seconds. For those after some Italian flair in Cross Country events, the Stelvio will be a prime candidate.
Both cars are available for purchase separately on the Xbox Store, or as part of the Car Pass. Next week's cars will see a pair of performance specials from Luton joining the fray.
Feature image courtesy of CVPI93.
More Posts On...