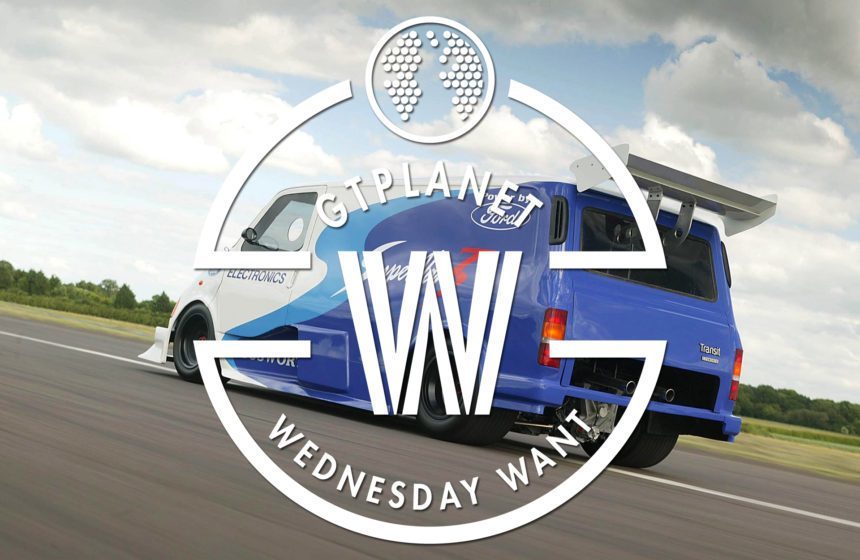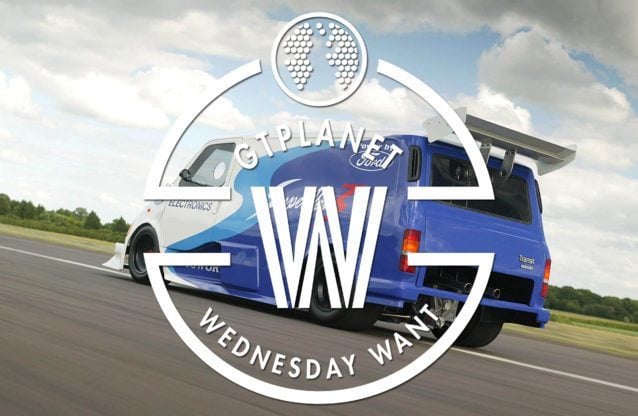 When it comes to extremely fast vans, the only name in Gran Turismo fans' heads is the famous Renault Espace F1.
A European-market minivan in looks alone, the Espace F1 was essentially a Williams FW15 with a carbon fiber van body on top.
But the Espace F1 wasn't the first motorsports commercial vehicle, as that honor fell to Ford's Supervan range. The first Supervan was little more than a Ford GT40 with a standard Transit body over the chassis. First shown to the public in 1971, Supervan predates the Espace by 24 years!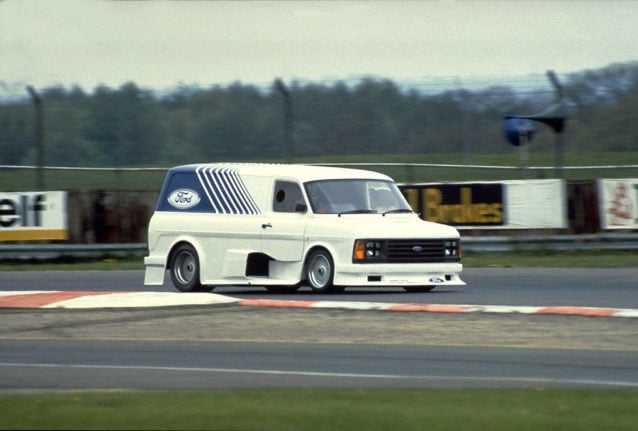 Supervan 2 came along in 1984 and comprised a Ford C100 prototype chassis with a fibreglass Mk2 Transit replica body. Equipped with an F1-derived Cosworth DFL engine, the Transit could reach speeds of over 170 mph. Ford developed Supervan 2 into the Supervan 3 you see here in 1994, as a promotional tool for the latest generation of Transit van.
If you think there's something unusual about the dimensions, you'd be right. The body isn't truly a Transit, rather a 7/8th-scale, single-piece, fibreglass replica of the Mk5 Transit. The more central driving position is somewhat different too, though there's still a passenger seat if you're brave enough!
Lift the vertical-opening door at the back and you'll find the naked C100 chassis underneath, housing a Cosworth engine. Originally built with the 700 hp, 3.5-litre Cosworth HB, the van has since been fitted with a less high-maintenance supercharged 2.9 V6 Cologne unit. This version has around 300 hp on tap and made a run at the Goodwood Festival of Speed in 2013:
More Posts On...