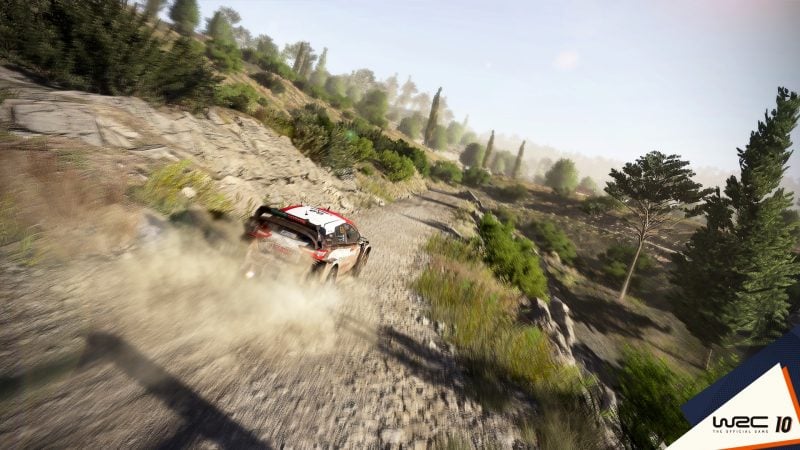 The next update for WRC 10 arrives on November 25, bringing with it — as expected — the 2021 EKO Acropolis Rally of Gods.
It's part of the update road map published by KT Racing back before the game launched in September. We saw the first part of that, bang on schedule, in October 2021, with the addition of the Ypres Rally, along with new cars and new Historic content.
The November update is also set to include one new rally car and some Historic content, but the headline component of the update is the new rally event set in Greece.
A much-loved venue on the World Rally Championship calendar, the Acropolis event is named for what used to be the start line: the Acropolis itself, in Athens. It's been part of the WRC since the WRC existed, only missing from the calendar in 1974 due to the oil crisis, and demoted to a junior round in 1995 and 2014-2020. In fact it was even part of the WRC's predecessor event, the International Championship for Manufacturers.
Though the rally has changed a little over the last 50 years, transitioning from a 500-mile endurance to a modern sprint event, the setting is broadly the same. It's a gravel rally taking in some of the spectacular mountain roads in the south-east of Greece, through a geologically active region and heavy mining activity that can make for some spectacular dust.
A version of the Acropolis Rally already exists within WRC 10, as part of the game's Historic modes which see you recreating classic stages from the 49-year history of the WRC. However this update will bring a full, nine-stage rally based on the modern route when it arrives later in the week.
The November update will also add five new rally stages within the Historic mode, as well as a new car whose identity remains under wraps for now. There'll be an update to the Clubs mode too, and a batch of new stickers for the game's livery editor.
We'll bring you more on this as we get it, but as things stand the November update is due to arrive at 0900 UTC on Thursday November 25.
If you haven't yet picked up WRC 10, it'll be available on PlayStation 4 through the PlayStation Store for a 45% discount, and on Xbox platforms at a 50% discount, during the Black Friday events.
See more articles on WRC 10.