The first game in the new official World Rally Championship series produced by its new licence-holders EA will launch this November under the title EA Sports WRC.
It's a new branding for the series, previously developed by KT Racing with names reflecting the annual releases (until WRC Generations), and fits into the format we've seen with EA Sports F1 and — outside the racing game sphere — EA Sports FC.
Notably the title, which officially launches on November 3, is exclusive to new-gen consoles and PC. That means no support for PlayStation 4 and Xbox One owners, as EA shifts focus to PlayStation 5 and Xbox Series consoles. It'll also be available via the EA App, Epic, and Steam on PC.
Players across all three platforms will be able to race with each other through full cross-platform support for up to 32 players, along with a Clubs feature through the EA Racenet service.
Interestingly EA has chosen the tagline "built from the DiRT up", which may be a mild dig at an often-used phrase from other developers but also hints at EA Sports WRC's origins.
The title runs on a mixture of Unreal Engine and the physics engine behind the DiRT Rally series, with Codemasters developing the new title. This, EA says, allows it to produce longer and more detailed rally stages than before, as well as using the Dynamic Handling System for authentic off-road manners.
At launch there's a promised 18 official locations from the FIA World Rally Championship, with nearly 400 miles (~600km) of stages on gravel, asphalt, and snow. There's also ten distinct vehicles from the current WRC, WRC2 and Junior WRC categories, along with 68 cars that reflect over 60 years of rally — even predating the WRC itself.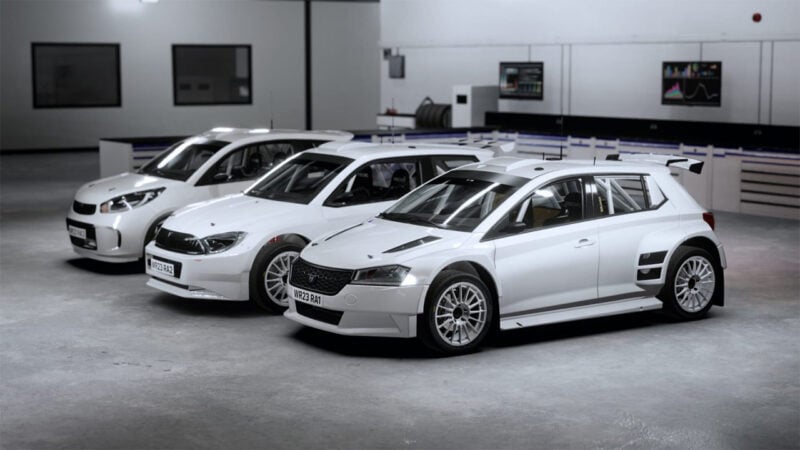 A new Builder mode will even allow players to make their own WRC vehicles. Although it's not entirely clear how this works right now, players will be able to combine a chassis, body shell, and mechanicals, along with custom interior, exterior, and livery, to make their own cars to fight against the modern Rally1 machines.
EA has also confirmed that there'll be post-launch content, although it's not entirely clear what the strategy is at this point. Those who choose to pre-order the game will receive five VIP Rally Passes to access some DLC — including livery and gear packs — as well as three days of early access starting October 31.