THQ Nordic has announced a new racing title coming to PC and consoles in the near future during its Showcase event today. It's called Wreckreation, and it's set to be one of the largest open-world sandbox racing games ever devised.
Wreckreation is essentially a fully customizable racing environment, limited only by content and space — and there's more than a bit of the latter. The game map, called "MixWorld", is around 155 square miles (400sqkm) according to the official press release. That's around four times the size of Forza Horizon 5's map, although the Showcase stream presenters were a little muddled on the math behind that.
Players will be able to do pretty much anything on that massive playground, creating roads on the ground, in the sky, over water, and filling them with loops, jumps, rolls, ramps and all sorts of crazy chaos. The reveal trailer below shows dynamic dangers like spinning blades and rams, as well as objects like an enormous rubber duck.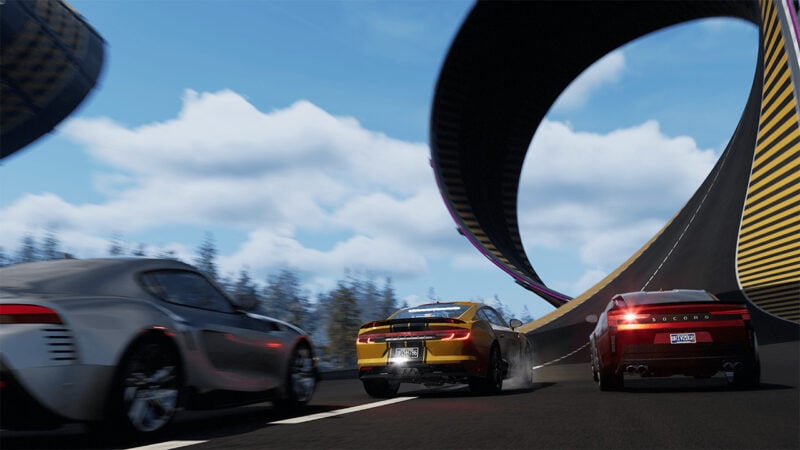 In addition there's the possibility to switch up weather and time of day, and add civilian traffic as your shenanigans take you around (and above) "Sledgehammer County". You can also build structures as well as roads — the game's official site gives the example of creating a police station, which results in more police traffic.
You will also be able to customize your vehicles, which all look to be fictional items inspired by real vehicles, with paint colors and finishes, engine sounds, boost trails, wheels and so on. Interestingly, as well as the performance cars shown, there's a backhoe taking up a lot of screentime in the trailer.
Vehicular combat appears to play a role in the game, as well as stunts, drifts, jumps, and traditional racing too. Your achievements on each road will be "Wreckorded", as will your highest-scoring "Wrecktacular" stunt.
The final component of the game's customization is the ability to stream your Spotify Premium playlists, if you don't wish to listen to one of the 16 curated in-game radio stations.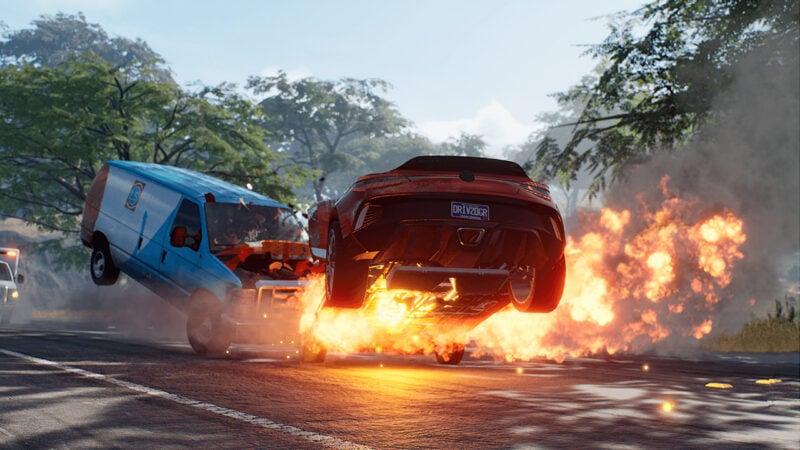 The title comes courtesy of developer Three Fields Entertainment, founded by three ex-Criterion staff who worked on Burnout Paradise and various Need for Speed titles.
In fact Wreckreation appears to be the new name for TFE's Dangerous Driving 2, a sequel to its 2019 Burnout Paradise-like title which has been in the works since early 2020.
We don't currently have a firm release date for Wreckreation, but you can add it to your PlayStation Store or Steam wishlists now. It'll be available on PC, PS4 and PS5, and Xbox One and Xbox Series at launch in 2023.