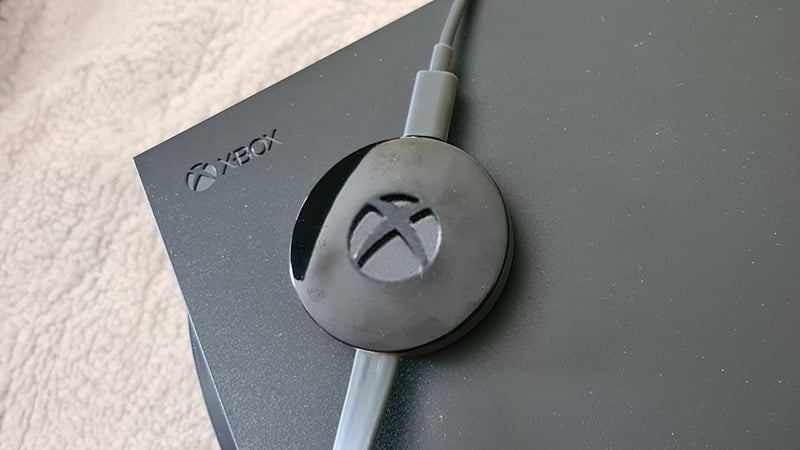 The annual summer rumor mill is up and running once again, with the whispers this time suggesting that Microsoft may be on the verge of releasing an Xbox streaming device within the next calendar year.
Microsoft originally revealed that it was working on a plug-in, standalone streaming device at the digital-only E3 in June 2021. However the rumored impending launch of the products comes courtesy of renowned industry insider Jeff Grubb, who describes the plug-in device as something that will "likely look like an Amazon Fire Stick or perhaps a small, Roku-like puck".
That would, in essence, be a dongle you'd simply attach to an HDMI port on your TV, allowing you to log in to your Xbox Game Pass Ultimate account.
From there you could stream hundreds of games, as well as TV shows, movies, and other media, without needing an expensive console. This would also serves as a stopgap for players still unable to acquire an Xbox Series console for themselves due to the ongoing silicon shortage.
If this sounds like a step backwards, consider what Xbox head honcho Phil Spencer had to say in his extensive interview with the New York Times this past January.
In it Spencer explained that the future of the brand is being able to play Xbox on any connected device, even those already owned, including phones, tablets, and even TVs. Any device could, with Xbox Cloud Gaming, be turned into an Xbox.
Even better, if you have a smart TV, there may be the added benefit of skipping the separate device entirely.
In its official E3 2021 press release, Microsoft stated that it is "is working with global TV manufacturers to embed the Xbox experience directly into internet-connected televisions", adding that no extra hardware would be required other than a controller. That would likely come to devices manufactured by official partner Samsung.
As for pricing, it's likely that Microsoft would offer the Xbox streaming dongle in two flavors: barebones, and with a controller. In both cases, the pricing would probably match the Google Stadia, with a dongle only at around $80/$90 — with a month's trial of Game Pass Ultimate a sensible sweetener — while a dongle/controller bundle will probably come in at no more than $130 depending on the type of controller offered.
With the Xbox & Bethesda Showcase set for Sunday, June 12, we might not have very long to wait to find out one way or the other. Stay tuned!
See more articles on Xbox Cloud Gaming and Xbox Game Pass.