If you're heading down to Indianapolis this weekend, you'll have the very rare opportunity to pick up one of the most sought-after cars in the world right now.
Mecum Auctions is offering a 2017 Ford GT at its Indy 2018 auction this weekend. Unsurprisingly, it's the auction's main attraction at the Indiana State Fairgrounds. The rather spectacular 647hp supercar is number 48 of just 250 built for 2017, and has just seven miles on the clock.
There's no word on the pricing for the silver Ford. Even without the extreme interest in the car, it's sure to be expensive. It comes with delivery mileage only and a list price of $455,000 before options. But there's one really glaring issue with the car: it shouldn't be there.
When Ford first revealed the GT, it didn't sell it to just any old schmuck with cash to burn. Instead, prospective buyers had to apply to give Ford their money. As a low volume, high value supercar, Ford wanted to make sure its cars went to people who would enjoy it and, crucially, talk about it.
Some of the questions on the application forms revealed Ford's intent. Ford asked buyers if they'd owned previous Ford models, particularly high performance ones. It wanted to know about social media presence, and how much they intended to drive the car. It's no surprise that a lot of the successful applicants were vloggers and YouTubers.
Crucially though, successful applicants had a contract with Ford to prevent "flipping". Demand was high, and Ford didn't want people taking advantage by buying a car and then selling it on for a significant profit. All owners are bound to a two year ownership period before they can sell up.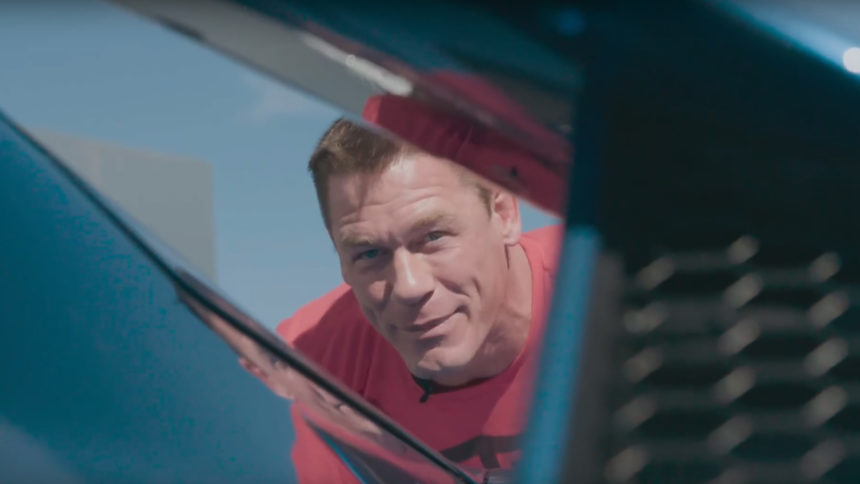 This information sprang to the fore when pro-wrestler John Cena — apparently quite innocently — tried to sell on his Ford GT. Ford promptly sued, citing "loss of brand value, ambassador activity, and customer goodwill due to the improper sale". Oops.
The Cena case is ongoing, but it rather begs the question of how this GT has ended up on Mecum's auction list. Not only is it well within the two year ownership contract, but a paltry seven miles on the odometer is hardly the return of someone who promised to drive it.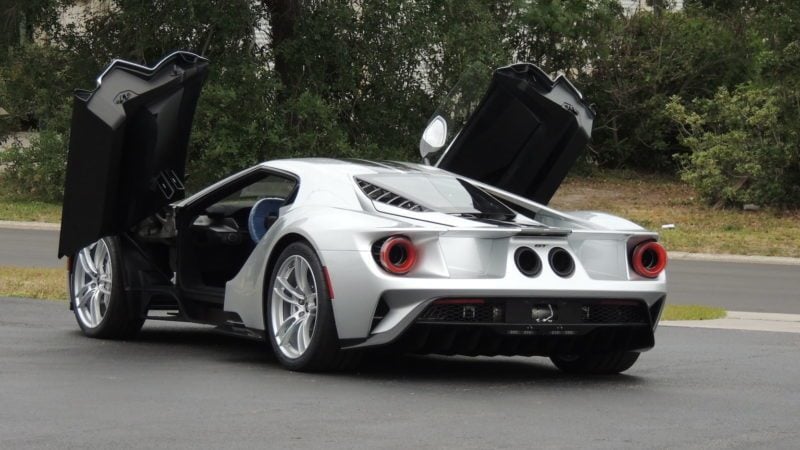 Ford, for its part, is looking into the circumstances of the sale. Speaking to Motor Authority, Matt Leaver of Ford Performance Communications said:
We are aware of this situation and looking into it, however Ford does not comment on individual customer matters. What we can say is that all Ford GT customers sign contracts, which include an agreement not to sell the car for at least two years.
If you do have half a million bucks going spare and fancy side-stepping Ford's convoluted application process for the car, head to Indiana this weekend. However, bear in mind that one part of the lawsuit with Cena is Ford's right to buy the car back at its original price. Caveat emptor…
More Posts On...