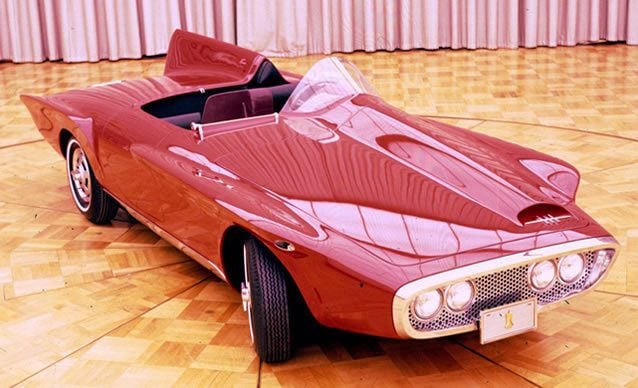 At the 2011 Pebble Beach Concours d'Elegance yesterday, Kazunori Yamauchi awarded this year's Gran Turismo Trophy to a head-turning 1960 Plymouth XNR Ghia Roadster concept car. Created by influential car designer Virgil Exner (hence the concept's name), it was intended to preview the direction of Chrysler's designs in the 1960's. It had enough muscle to back up its dramatic, asymmetrical look, producing 250 horsepower from a Valiant 225 Slant Six (more details on the car are available here).
Kazunori has commented on his selection via Twitter, confirming that it won't be coming to GT5 via DLC, but will instead be featured in the "next Gran Turismo", presumably GT6 (thanks to Shirakawa Akira for the translation).
Thanks to all of you who sent this in! Head over to Motor Authority for more photos.
See more articles on Gran Turismo Trophy, Kazunori Yamauchi, Pebble Beach Concours d'Elegance, and Polyphony Digital.