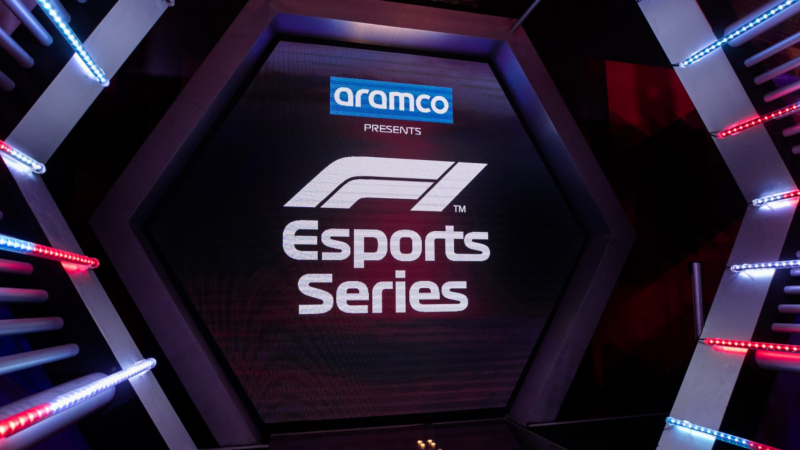 The 2021 F1 Esports Pro Series is set to get underway a little later today, with qualifying and the race session itself for the first two rounds of the championship.
This season will consist of 12 rounds in total, as it did in 2020. Each race week will feature a set of three races, running live on the Wednesday and Thursday, with all sessions including qualifying covered on the official F1 social media channels.
The races will each consist of a full-length practice and qualifying sessions to set the grid order, with a 35% distance race which will require drivers to use at least two different tire compounds unless declared wet. Points will be awarded as they are in F1, with 25 points for the race win down to one point for tenth, and a bonus point for the fastest lap.
This season's full calendar is as follows:
Race 1 – October 13 – Sakhir Circuit, Bahrain
Race 2 – October 13 – Shanghai International Circuit, China
Race 3 – October 14 – Red Bull Ring, Austria
Race 4 – October 27 – Silverstone, United Kingdom
Race 5 – October 27 – Autodromo Nazionale di Monza, Italy
Race 6 – October 28 – Circuit de Spa-Francorchamps, Belgium
Race 7 – November 24 – Autodromo Internacional do Algarve, Portugal
Race 8 – November 24 – Circuit Zandvoort, Netherlands
Race 9 – November 25 – Circuit of the Americas, USA
Race 10 – December 15 – Autodromo Internazionale Enzo e Dino Ferrari, Italy
Race 11 – December 15 – Autodromo Hermanos Rodriguez, Mexico
Race 12 – December 16 – Autodromo Jose Carlos Pace, Brazil
The grid is pretty stacked this season, with four champions for the first time. That includes Ferrari's line-up of two-time champion Brendon Leigh and 2019 winner David Tonizza.
Leigh's high-profile switch from Mercedes to Ferrari has seen 2020 champion Jarno Opmeer move into the vacant seat from Alfa Romeo, and Opmeer is among the favorites for this season too. Indeed the Dutch driver has already won the PSGL championship, which features many of the same names as you'll find in F1 Esports and acts as a warm up for the real thing — and his team-mate Dani Moreno was runner-up.
However there's plenty of other drivers looking to break through the season too, including Red Bull's championship-winning driver pairing of Marcel Kiefer and Frede Rasmussen, the Red Bull-contracted newcomer Sebastian Job at AlphaTauri, Alpine's Nicholas Longuet, and Lucas Blakeley at Aston Martin.
It all gets underway with the races at Bahrain and China today, Wednesday October 13, with qualifying at 1430 UTC available on the F1 YouTube channel. The races will follow on, from 1830 UTC, with the event at Austria taking place at the same time on Thursday October 14.