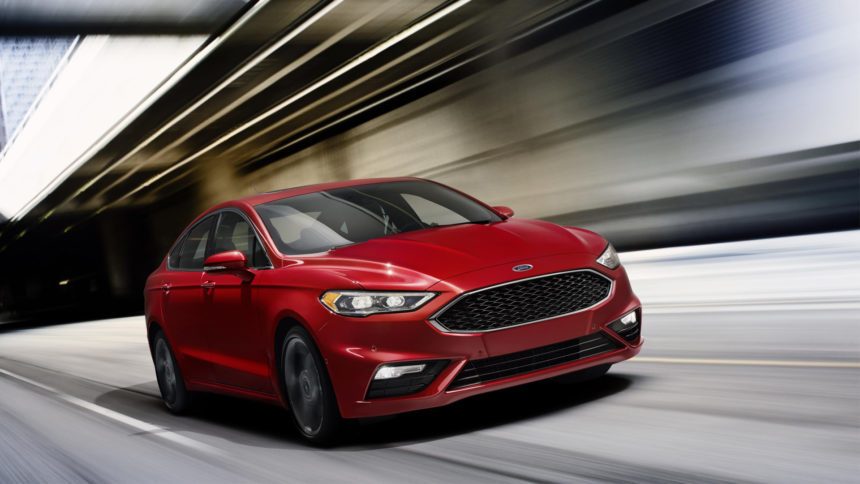 It sounds a bit like an April Fool joke, but it isn't. Ford has announced that it will start phasing out almost all its cars in the North American market.
In what seems like a rather bold strategy, Ford will consign just about every regular passenger car it makes to the history books. That means no more Fiesta, Focus, Fusion, or Taurus models. You will still be able to buy a Ford car, but your choice will be the Mustang and the new Focus Active, a mildly lifted, urban crossover based on the Focus hatchback.
Indeed crossovers are the key to what seems like a rather strange decision. The crossover market is one of the fastest-growing worldwide, replacing cars with something that gives the benefits of an SUV but doesn't drive, or slurp fuel, like one. New car buyers in North America are no exception to the trend; people don't want cars, they want trucks, SUVs, and crossovers.
The sales figures don't lie. Last year 2017, Ford moved just over 150,000 Focus models of all flavors. By comparison, it sold nearly double that number of Escape crossovers. Given that the vehicles share a platform and a significant number of parts, you can see why Ford would opt for the better-selling one.
In fact the most shocking statistic comes in the shape of the F-Series sales. In 2017 Ford shipped almost 900,000 of these trucks — its best sales figure since 2005 — or nearly double the number of Fiesta, Focus, Fusion, Taurus, and C-Max sales combined.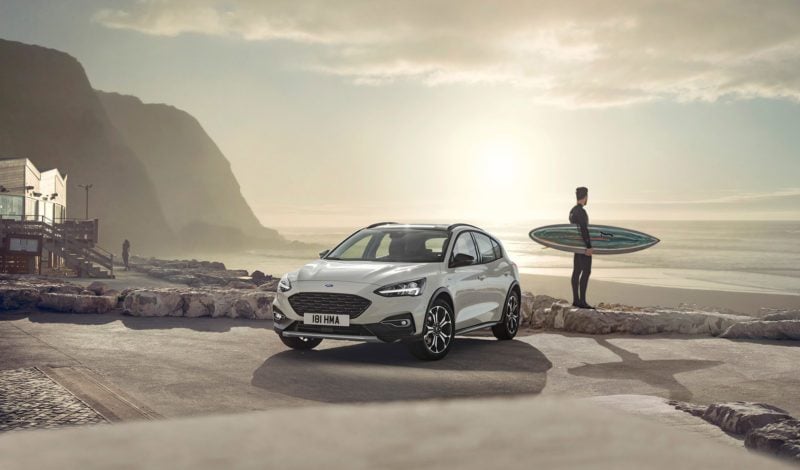 According to a report in Monday's New York Times, the profit margins at Ford are lower than the competition. General Motors is commanding a comfortable 10.7% margin. However, Ford continues to slip with a margin of just under 8%. Generally, the margins on smaller cars are smaller than those on more expensive ones, so Ford's strategy of dumping the cheaper, lower-volume models makes sense.
But what of fuel prices? Back in 2012, US gas prices hit an all-time average high of over $4 per gallon. If you had something like a Ford Excursion, you couldn't give it away. All buyers wanted was fuel efficient cars to ease the pain at the pump. Once gas prices fell again, buyers left their econoboxes and went back to SUVs.
If the US ends up experiencing another gas price spike, Ford could have problems. Without a small car, buyers may look elsewhere — but this is where crossovers come in. Although giving away a little in the aerodynamics, crossovers are almost as frugal as the cars they're based on while still offering an SUV-like experience. Instead of a Focus, dealers will sell an Escape. Rather than a Fusion, buyers will pick up an Edge.
This could be the thinking behind the decision to retain the Focus Active. Ford Europe also builds a Fiesta Active model, so chances are that if Ford USA needs a small car, this may occupy the dealer lots too.
There's no timetable on when the phase-out will start. However, expect many of the models to vanish for the 2019 model year, which starts this summer.
It's an interesting strategy, and one that other companies may follow — or just shake their heads in disbelief. However, if you're American and were hoping to pick up a fourth-gen Focus ST or RS when they go on sale, it might be time to think of something else.
More Posts On...