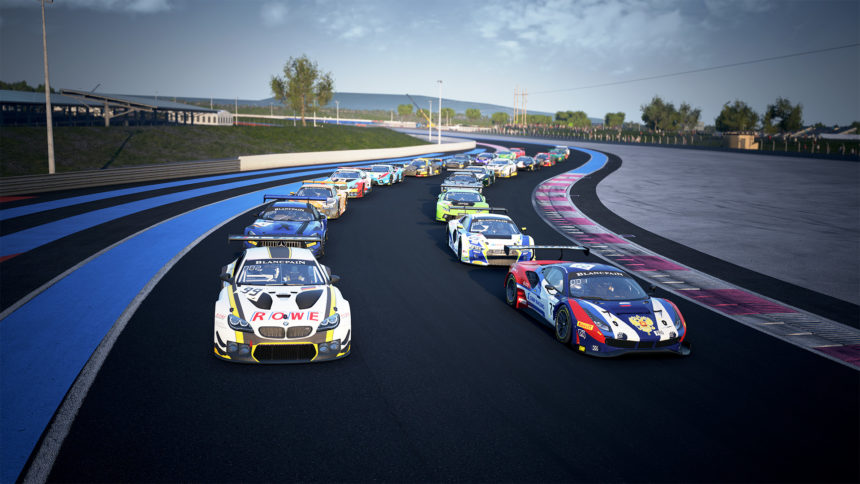 Has it been a month already? With Thanksgiving and Black Friday inching ever closer, our calendars say yes, which means the third major content update for Assetto Corsa Competizione.
This time around, Early Access players can the learn the unique quirks of the big BMW M6 GT3 car. It's arguably a little more similar to last week's new addition, the Bentley Conti GT3, than the Huracan that Competizione launched with back in September.
A new track joins the roster as well, also bumping up the count to three. Joining Misano and the Nurburgring is Circuit Paul Ricard. The 3.63-mile circuit famously rejoined the F1 calendar this year, and now ACC players can experience it. Featuring 15 corners, it's a deceptively challenging circuit considering its lack of any real elevation changes. You can get a sense of the feel of the track in tin-tops with the latest trailer:
Arguably the biggest addition this month is the beginnings of multiplayer, however. It's a simple mode for now — all players can do online is join others' test sessions on the three available circuits — but it will continue to evolve in the run up to the game's official Q1 2019 launch. Kunos' Marco Massarutto explain:
"We are glad to open our 'online multiplayer doors', giving a very first taste of it to our core Community, that is constantly helping us during this Early Access program. The Assetto Corsa Competizione Online Multiplayer is one of the most difficult aspects for our team because developing it on Unreal Engine 4 by aiming for an equal-to-better quality than what we had in Assetto Corsa has been a completely new challenge for us. During development process we had to face some unforeseen issues that slowered our workflow and prevented us to finalize all the multiplayer features expected for this release update, at the point that we took in consideration the possibility to discard completelely multiplayer from this build…this is definitely one of the risks of any Early Access Program.

"However, we worked night and day to provide you a first bite of what you can expect from our multiplayer mode in the next months succeeding in the implementation of a very basic multiplayer aspect that will allow gamers to join practice sessions on the 3 circuits currently available."
Today also marks the first price bump for ACC. Starting today, and running through to mid-January 2019, the cost of entry is $39.99 (€34,99). The final version will arrive with all the cars and tracks of the 2018, with a future update throwing in the 2019 season at no additional charge.
ACC is currently available exclusively via Steam Early Access. Kunos hasn't ruled out a console version yet either. Stay tuned for more updates on the game.
More Posts On...