British performance car manufacturer, and supplier to the world's greatest spy, Aston Martin has become part of Lawrence Stroll's increasing automotive empire. The Canadian businessman has, as part of a consortium, invested around $240m in the brand, picking up roughly 17% of the company in the process. Stroll will become Aston Martin Lagonda's executive chairman as a result.
Aston Martin has, despite appearances, going through a rough patch recently. The company has invested heavily in its new SUV, the DBX, even constructing a brand new factory for the car in Wales. However that's coincided with a significant economic downturn that's seen Aston Martin's market share dwindle. Dealers ordering fewer, and less profitable, cars, has impacted the company's value.
Although early signs are that the DBX is a contender for the best in class, industry insiders suggest it can't come soon enough or sell fast enough for AML to pay down debts from the last three years. This has left Aston Martin in a precarious position, and the company had to raise $150m in fresh borrowing — at a reported 12% interest — only last September.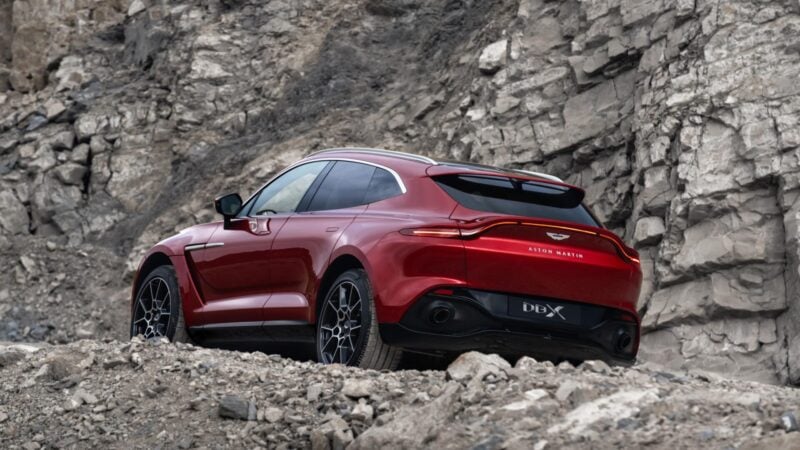 Lawrence Stroll is no newcomer to rescuing British car brands. He stepped in back in 2018 to buy out the Sahara Force India F1 racing team from administration. The team rebranded as Racing Point F1 for 2019, with Stroll's son Lance moving from Williams to take one of the driving seats. Today's business will see the team change name once again, to start the 2021 season as an official Aston Martin factory F1 team — returning after 62 years away from the grid.
That also marks the end of Aston Martin's relationship with the Red Bull F1 team. Although the team will remain Aston Martin Red Bull Racing for 2020, the two will then part ways. The collaboration between AML and Red Bull Advanced Technologies, which created the Aston Martin Valkyrie — originally known as the AM-RB-001 — will be unaffected, with first deliveries due later this year. The Valhalla junior model is also safe.
More Posts On...