We're coming up on the end of the year, and right on cue, Sector3 Studios has begun teasing what's next for RaceRoom Racing Experience. The Swedish studio has revealed the next car on its way is the BMW M4 GT4.
The M4 GT4 will become the fourth GT4-spec racer in R3E, joining the Lotus, KTM, and Porsche cars added last year. As a highly requested addition to the roster, it's sure to be a hit with the players.
According to BMW's own literature, since its introduction at the start of the 2018 season the M4 GT4 racked 33 race wins and 100 podium finishes. That included winning the GT4 class of the British GT Championship — with a 1-2 finish in the driver standings for Jack Mitchell and the Ben Green/Ben Tuck pairing — and the SP10 class of the VLN series.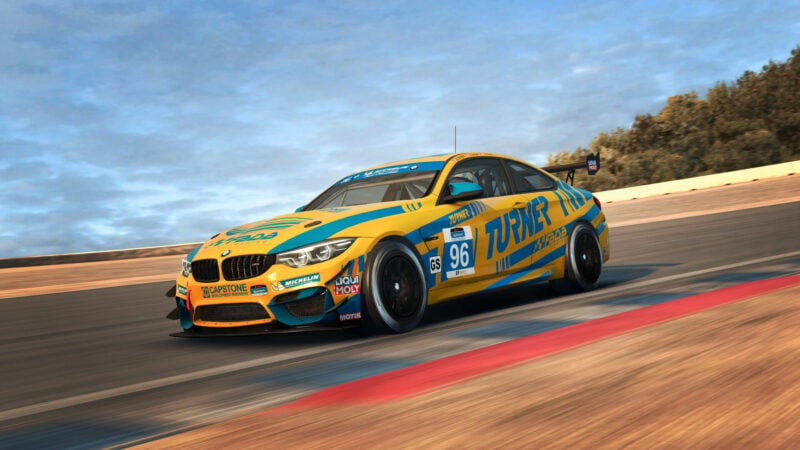 Power comes from a version of the S55 engine, a 3.0-liter, twin turbo straight-6, sending 431hp to the rear wheels. The Bimmer will likely have an outright power advantage compared to the existing lineup, but that will only make things more interesting. Don't expect the M4 GT4 to bite down as hard as KTM's X-Bow GT4. Get too wild with the rear end and you'll pay dearly.
Sector3 is yet to set a date in stone for the M4's arrival, other than December, and there may be other surprises besides in the relevant update. We'll be keeping a close eye on things as they develop so stay tuned!
See more articles on RaceRoom DLC and Sector3 Studios.