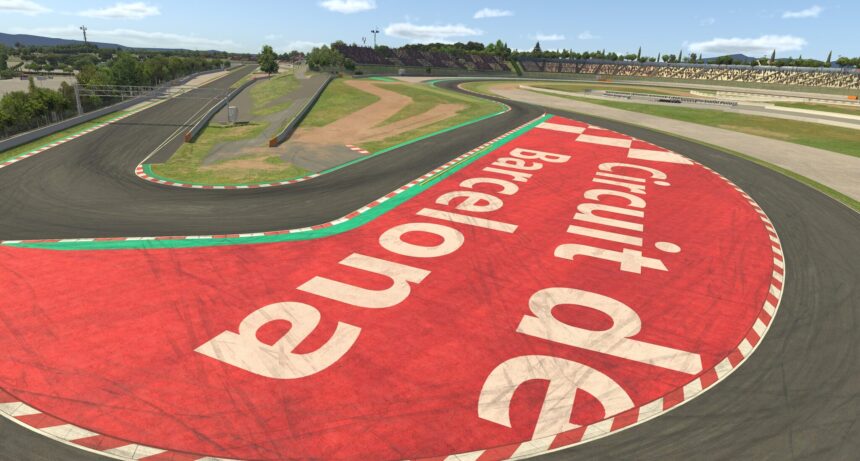 Is Circuit de Barcelona-Catalunya coming to iRacing as part of its Season 4 build due next month? It certainly looks that way, though we can't be certain.
The Spanish track, originally announced for the title earlier this year, will make its iRacing debut in a few days. How, you ask? eSports Circuit de Barcelona-Catalunya remarked on its official Twitter page that the circuit will premiere during the 24H Sim Racing Circuit.
To the best of our understanding, the circuit hosts a real-time 24-hour sim racing event with 15 teams. Like the real-world endurance races, players take shifts driving around the circuit, with one team ultimately claiming victory.
If the track is set to debut at the event in a completed state, it's only a matter of time until the circuit is made available to all. With the Season 4 build looking more impressive by the day, we'd place our bets on it being a part of the update. Only time will tell for certain.
Las #24hSimRacingCircuit marcaran la estrena mundial del Circuit de Barcelona-Catalunya en @iRacing!

¡Así de bien luce el trazado! ☺️☺️☺️
¿Preparados para ver el Circuit en acción? pic.twitter.com/V2S8FVKV8Z

— eSports Circuit de Barcelona-Catalunya (@e_circuitcat) August 27, 2019
iRacing continues to be a hot topic during the month of August. At the beginning of the month, the team behind the PC racing sim showed off its new damage model. Last week, the team confirmed the Audi RS3 LMS TCR would debut in next month's Season 4 build for the game. Shortly after that, three new NASCAR vehicles in the form NASCAR Xfinity Chevrolet Camaro, Ford Mustang, and Toyota Supra.
Stay tuned for more!
More Posts On...