This is it. Beginning in 2019, F1 aerodynamics look to become a lot simpler. The reasoning is simple: to encourage closer racing and make overtaking easier.
Talks of the matter initially followed this year's inaugural race in Australia. The Albert Park race had its fair share of controversies to kick off 2018. While both Haas and Mercedes came under fire, this is a different sort of matter. With the move to make the cars faster in 2017, overtaking is now even more of an issue.
Following a meeting with F1 teams in Bahrain, the motorsport bodies have approved several changes for 2019.
Simplified front wing, with a larger span, and low outwash potential
Simplified front brake duct with no winglets
A wider and deeper rear wing
The first change is an interesting one. As discussed before, simplifying the front wing allows the car behind to get closer. For those wondering, low outwash is simply directing more air inside the front wheels. This plays into controlling the airflow around the front wheels, lessening the effects of turbulence.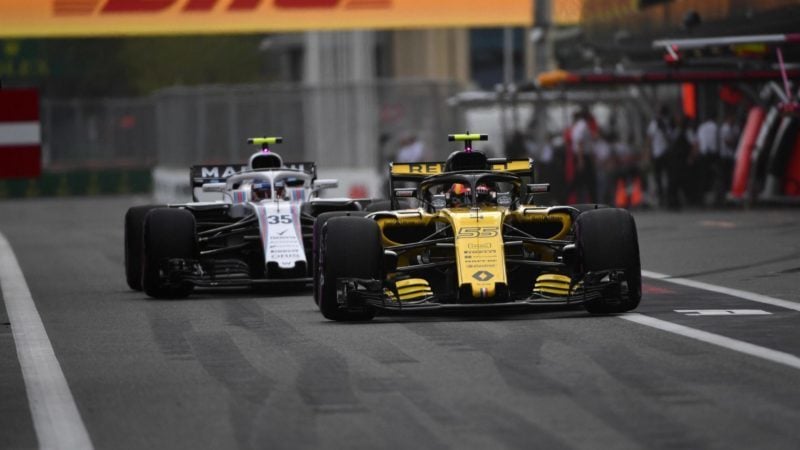 This is no doubt a win for fans of the sport and the FIA itself. With the 2018 season already shaking things up, this could be one of the bigger changes to the sport yet. Nothing in F1 is ever as it seems though, as teams will think up ways to exploit the new regulations to their benefit.
To combat the change up front, teams will make do with a wider and deeper rear wing. The benefit here is a bigger effect when using DRS. When chasing down the car ahead this should allow for higher speeds. It will be interesting to see how this change in particular plays out next season.
Of course, this comes hot on the heels of the previous changes confirmed for 2019. Key among those changes is the fuel load increase, from 105kg to 110kg.
With so much of the 2018 season still on the table there's no telling what's going to happen next.
More Posts On...