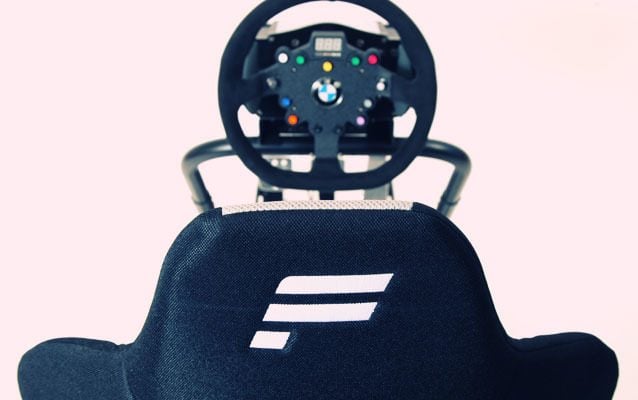 The latest in high-end racing wheel technology will be coming to the Fanatec line of wheels, according to a post by the company's CEO on the private iRacing forums. 'Direct Drive' has been the focus of much attention in the sim racing peripheral space recently and Thomas Jackermeier ensures that Fanatec has not been unwise to this – with products of their own planned.
As per a report by SimRacingPaddock, Jackermeier firstly makes a passing comment about considering to give a disgruntled racer a 'free Direct Drive wheel' as part of their beta testing program. This raised a lot of questions from members due to Fanatec's current lack of a Direct Drive wheel in their catalogue. The CEO returned to further clarify the company's stance on future DD wheels:
"It is an open secret that Fanatec are working on DD for quite some time. The products will speak for themselves so there is no need to hype them. Therefore there is not really anything to tell you about at this point.

It will be a fully custom solution so things will take more time as we need to build everything from scratch.

Our target launch date is this year.

PS: ClubSport steering wheels will be compatible"
It seems like development of the wheel is still in the early stages, but confirmation that the wheel will be built from scratch, existing ClubSport wheels will be compatible, and 2017 is the target for release puts perspective on what to expect from the company. The German based firm recently released their latest revised ClubSport V3 Pedal set. As it stands, though, their DD wheel range is on a need-to-know basis and we may have to wait while for official announcements.
"Direct Drive" was recently put into the mainstream spotlight last year with Thurstmaster's official Gran Turismo Sport wheel being front and center on display during the game's Copper Box reveal event. The reliable technology aims to offer a better driving experience than Force Feedback wheels at a premium price. With more steering wheel specialists investing in technology, it seems like it will be the next natural step in progression for sim racing peripherals.
Thanks to SimRacing Paddock for screen-grabbing Jackermeier's responses on the iRacing forums.
See more articles on Direct Drive and Fanatec.