Polyphony Digital and Fanatec have announced a new partnership that will see the peripheral manufacturer create new products for the Gran Turismo racing game series.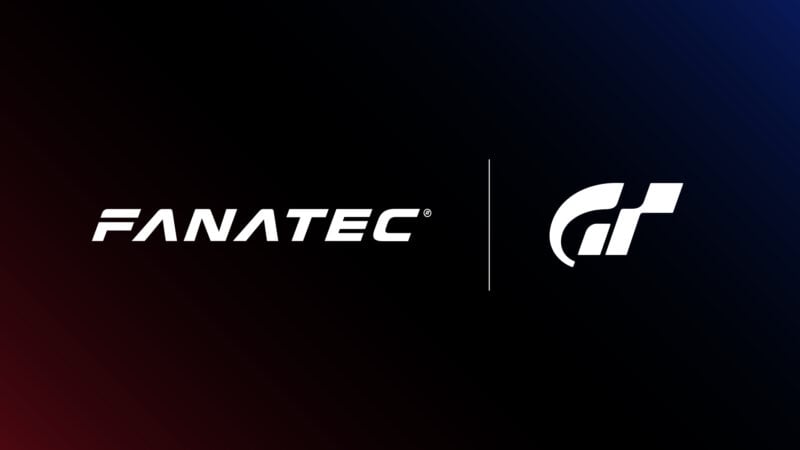 In an official release, the two brands commented that they will be working together to develop new, officially licensed Gran Turismo products with advanced force feedback technology, to "reduce the distinction between sim racing and real-world racing".
The partnership represents a shift in technology for Gran Turismo, from the current belt-driven wheels to the direct drive wheels that Fanatec is pioneering across the sim-racing spectrum.
Fanatec will become the third wheel peripheral manufacturer to officially partner with Gran Turismo. Logitech was the first, producing the original GT Force wheel for Gran Turismo 3 in 2001, right through to the Driving Force GT for Gran Turismo 5 Prologue. Thrustmaster followed, with the T500 RS and T300 RS as the official wheels of Gran Turismo 5 and 6, and the T-GT for GT Sport.
It's not the first association that Fanatec has had with Gran Turismo however. A technical fault during the 2019 Gran Turismo World Tour in Tokyo saw Thrustmaster withdraw its T-GT wheel temporarily, with Fanatec stepping in to provide CSL Elite wheels to the competitors.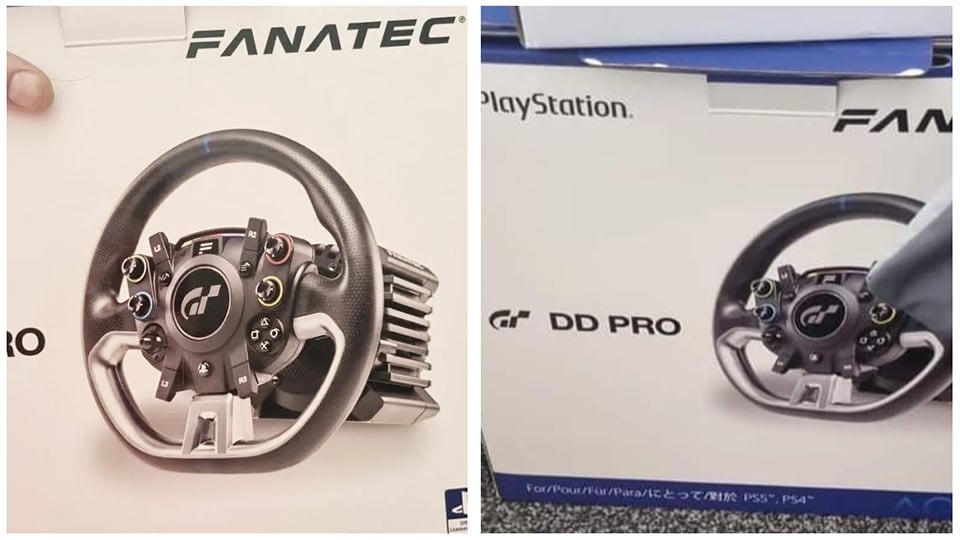 The news comes shortly after a leak yesterday of a potential new Gran Turismo-branded Fanatec wheel. Interestingly, Fanatec has commented on its official blog that, as with previous GT wheels, Polyphony Digital will be responsible for the "industrial design", adding some credence to the images we saw yesterday.
While Fanatec has yet to officially announce any products from the partnership, it is expected to reveal a version of the CSL DD direct drive wheel specifically for PlayStation 4 and 5, and has also revealed it will make a first product announcement "in a couple of weeks" with production starting this year.
That won't be an end of it however, as Fanatec also suggests it has "bigger plans" to come, and whatever it reveals in the coming days will simply be the first to come from the partnership.
It's the latest announcement in what has been a busy year for Fanatec. The brand not only sponsors the 2021 GT World Challenge, it also hosts the first virtual race series that generates real-world points within that competition. It's also revealed gaming peripherals that double up as real steering wheels, for the 2022 BMW M4 GT3 and the Bentley Continental GT Pikes Peak.
See more articles on Fanatec.